Strong swing
Girls golf finishes third at state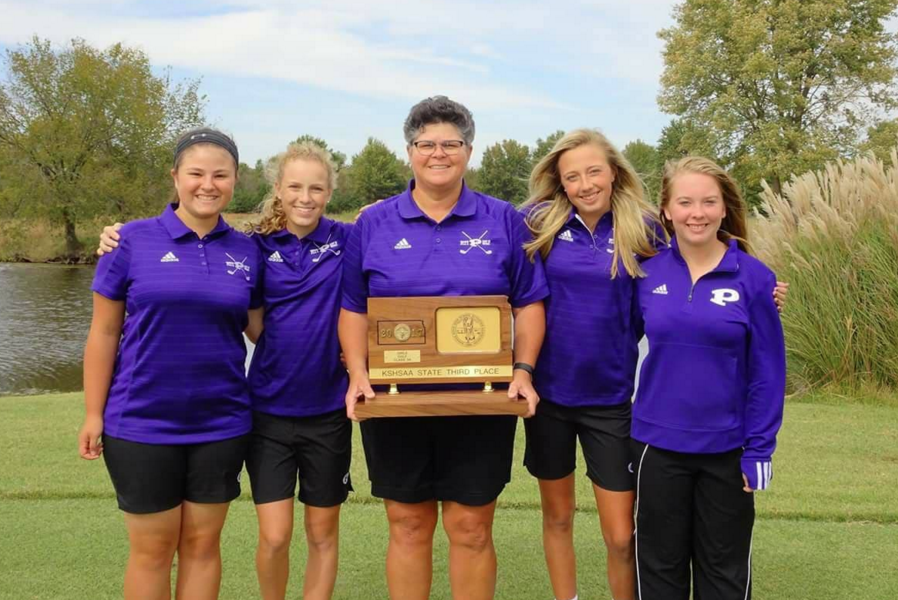 On Oct.16, the girls golf team competed 5A at state in Emporia and placed third.
"A golf team has not qualified for a state competition since 1974 at Pittsburg High School," golf coach Mary Packard said. "We beat all third and second place teams and two of the first-place teams. No girls golf team has ever earned a state trophy at PHS."
The team participated in ten tournaments this season, six of which they won first.
"We practiced fundamentals all season and we went to Emporia two days before the tournament to practice on the course," senior Jamie VanWyck said. "Our goal this year was to work together as a team and keep our strokes really close."
VanWyck traveled to state with three other teammates, freshman Samantha Maceli and Hannah Holloman and junior Lauren Valenzuela
"We competed with four girls," Packard said. "Every score was going to count, other teams had six golfers."
Several of the girls placed individually at state, Valenzuela placing 20th, Maceli 16th and Vanwyck 11th.
Now having a state title the girls golf teams standards and goals have raised.
"Our expectations are a little bit higher now," Valenzuela said. "We're now known for being one of the top teams in SEK and so we're going to have to work hard to keep that status."
About the Contributor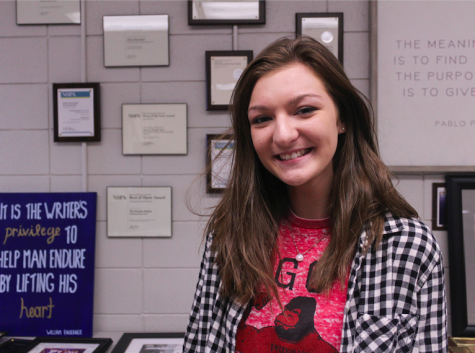 Maddy Robison, Social Media Manager/Reporter
Maddy is an editor for the Booster Redux social media. She loves writing, taking pictures, Dr. Pepper and the color green. She plays clarinet, saxophone...