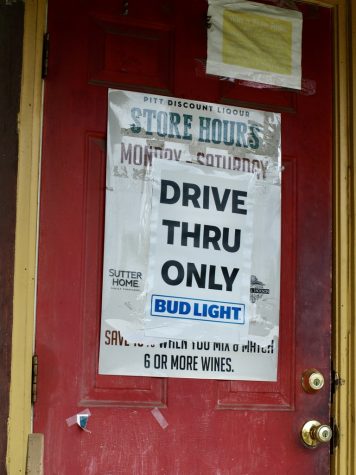 Story by Ashlan Brooks, Assistant Online Co-Editor
May 15, 2020
Kansas Governor, Laura Kelly, lifted the stay at home order on May 3rd, but enacted a plan to keep the public safe beyond their quarantine. Barbershops, bars, gyms, theaters, hair...
Story by Lane Phifer
May 9, 2020
https://soundcloud.com/theboosterredux/foster-care-life-within-the-system-w-justiceallensworth
May 2, 2020
While staying home and practicing social-distancing, I've had so much time on my hands. What better to do than stay up until three in the morning binge-watch T.V. shows and movies...
Missing March Madness? Here's a rom-com bracket that's just as good
April 29, 2020
Answer the polls below to determine which of these popular romantic comedies will move on to the next round in our rom-com bracket!
"I Am Not Okay With This" Review
April 26, 2020
On Feb. 26, "I Am Not Okay With This" aired on Netflix for the first time. The show is about a 17-year-old girl named Sydney Novak that describes herself as a "boring 17-year-old...
District partners with Mammoth Sports Construction
April 7, 2020
On Jan. 27, the USD 250 Board of Education approved a $399,999 plan for the replacement of the turf on Hutchinson Field. The district is partnering with Mammoth Sports Construction to install the new product,...
Powerlifters compete in 5A state meet
March 3, 2020
Saturday, February 29th was the 2020 Kansas 5A State Powerlifting Meet hosted at Pittsburg High School. Here are the following results: In the 114-pound division, Jason Campbell placed first all-around...
Powerlifters prepare to host state meet on Feb. 29
February 26, 2020
The powerlifters have placed in the top three every tournament this season, including a second place finish at Basehor Linwood with 12 athletes. For senior Jason Campbell, weeks before the tournament,...
Pick your favorite.
To All the Boys I've Loved Before (100%, 2 Votes)
The Kissing Booth (0%, 0 Votes)
Total Voters: 2
Loading ...