ACT adopts new testing policies
ACT Inc. plans to adopt a new policy change in September 2020, allowing single-section scores to be improved without the risk of lowering other subsection scores on a retake. In addition to individual subsection testing, the policy will also allow for students to take the test online, which will yield faster results. Students can also send a superscore of their test to any college as long as its accompanied by a composite score.
"Once students take a full ACT test, they can choose to retake the full test or retake one or more single-section subject tests to improve their scores," counselor Jessica Stegman said. "Section retesting allows students a greater level of focus while more closely aligning to typical college exams."
This new retake policy may have a large impact on the way students prepare for the test and how fast students get results depending on if they take the test online or on paper.
"Students who choose to take the ACT online will receive their scores in as few as two business days. Currently, students have to wait six-eight weeks for scores," Stegman said. "The new policy allows for almost immediate scoring if the test is taken online and gives students more time to complete scholarship paperwork, apply for schools, or decide to sign up for a future exam."
Another part of the policy to take effect will give schools the ability to superscore the composite scores of all the students that took the test and get an average of how well their students performed. Individual students can also choose subsectional scores from each of their retakes and combine those into one superscored test.
"ACT will calculate superscores for all students." Stegman said. "Students will be able to show their proficiency in each level."
This new change will have a larger impact on current sophomores and freshmen, planning to take the exam in 2020. 
"I'll definitely focus more on the sections I struggle with," sophomore Corin Cooper said. "Right now, you can't pick and choose which scores you want from each section and I feel this will definitely improve my [overall] score."
Although most of the subject matter and material will remain the same, the way it's given and scored are going in an entirely new direction.
"I mean, there's flaws with anything that's new unless it's been tested," Cooper said. "We're kind of the guinea pigs. If it works, it works."
About the Writer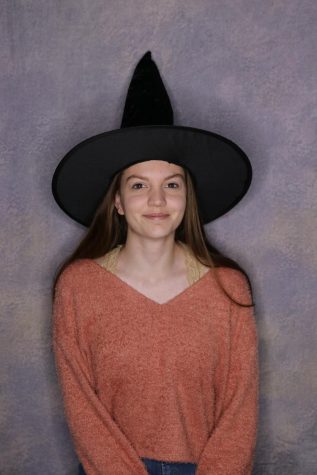 Ashlan Brooks, Reporter
This is Ashlan's third year in student publications. She is involved in Book Club, Key Club, and Archery. Outside of school, she likes to read and write...