A classroom perspective a year after a pandemic
Teachers share their experiences post COVID year of teaching
May 4, 2022
Last year, we saw a historic year happen, teachers balancing in-person and remote learning.  From online learning, Zooming classes, battling distractions, and encouraging students, teachers adjusted practically overnight to ensure students could learn. Spanish teacher Angela Pallarés spends around 4-8 hours on the weekends planning and grading. Math teacher Kristi Neef put all of her curriculum on Canvas and attempted to make online learning work.
The teachers below shared their post-COVID year of teaching.
Julie Laflen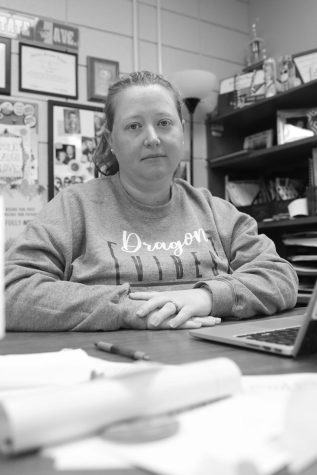 "I definitely feel [teaching is] more normal, I mean I very rarely have a kid wearing a mask I think people feel more just like comfortable. I don't feel like I'm constantly worried about COVID. I feel safer it just feels more natural. I think it allows me to have better relationships with kids because I'm not afraid to have a one on one conversation with them for fear that they may give me COVID or I could take COVID home to my family So I do feel like it helped me build better relationships with kids I feel like as a teacher. I have brought back assignments that I took out because of COVID like group projects. [Group projects] kids did was really fun but I took them out [due to] social distancing reasons. I think they're better and they're more exciting than they were a year ago. I've got 3 kids at home so like that's stressful with teaching but I don't feel as stressed as far as like worrying I'm going to take something home to them that's going to be dangerous I am stressed about different things so like with debate and forensics we're doing in-person nationals for the first time. That costs thousands of dollars to go to so as yea, I'm stressed about raising $13,000 for nationals. Instead of being stressed about contact tracing and all the worries that like if I take my kid to see this family member and this were to happen, as those types of worries. I just don't feel that I am as cautious as I was and it actually feels really nice just to feel more natural so I do still have stress it just has switched to other things and I actually prefer that."
   What COVID made me do as a teacher was actually pretty awesome because I always told myself that there was no way that I could put everything on Canvas, there's no way I could do that. The pandemic forced me to do it and I think my life is better for it. I feel like it has streamlined my classes, it makes me more organized it helps the students who were gone and even having the opportunity to Zoom. I had a student in a group project but she was unexpectedly gone for a family thing and she was like "Can I hop on Zoom for class to work with my group," and we were able to do that without COVID. I would've never even known that was an option to do. I try to look at things as a glass half full rather than a glass half empty. So if I'm looking at what the pandemic made me do as a teacher I think it made me a better teacher.
   A lot of programs around the state and in our area, they've seen a big decrease and the retention from like kids who were in it as novices last year compared to this year those kids went away because they didn't want to do online stuff. I did not have that problem, my kids came back and they're thriving doing in person compared to online. I think a lot of that is the students I have and the culture of the program, my kids really thrive on being in an atmosphere that is really competitive. I think it has really made them better because of that like being back in person and even we debated with masks on for months and we never once had a COVID issue at all. This year we really got back to normal. And it was really just awesome.   
   I know teachers feel burnt out and I'm finishing my 13th year of teaching. Last year was hard and stressful, I think it was hard and stressful for me because I was pregnant half the year and I was really worried about getting COIVD when I was pregnant. I came back to school and I was really worried about taking COIVD home to my newborn but like for me, being vaccinated and boosted. I [got] COVID and no one in my house got it, I didn't quarantine away from them because I had already exposed them all and so I think the big fear for me. COVID has kind of subsided and I just feel better knowing if someone in my house were to get it its probably going to be ok and we just need to live life normally and still be cautions because life is a beautiful thing."
Aubry Ross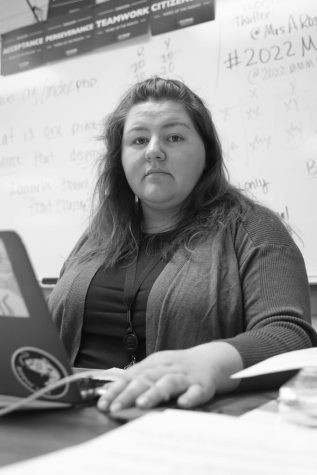 "I think my expectations haven't changed The students' expectations about school [have changed] over the last even 5 years. I have seen a shift in how students have viewed school and what they expect out of their education. I've seen a lot more leniency in students' behavior, the students just don't understand the importance of high school or they don't see what's important but I also think its a stestemnstic problem and it's the education system needs to change to meet the needs of our students. The pandemic has just brought all of those issues to light, where maybe we were just sweeping those issues under the rug for a really really long time. I am really hard on myself but I think were all our worse critics, so I always think I can be doing better but I'm just really hard on myself. The kids I've been able to build a relationship with, I have an easier time keeping them motivated even when they don't participate, the students I struggle with the most are the ones I haven't been able to connect with or the ones that don't want to make a forward connection with me. I don't think it's anymore different before the pandemic. Just last year, to this year, I have found myself going back and reworking all of those digital assignments to make them on paper, I personally feel that there's an important role that technology can play in the classroom and it can be a valuable tool to students learning. The pandemic has brought light to a lot of the issues that have been in education for a really long time and were just now because we had a month out of school, we were seeing those effects, more than what we would have if we were in school."
Kristi Neef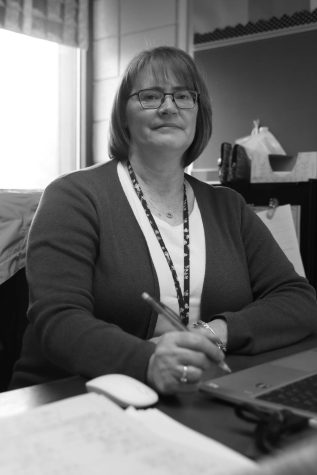 "I am very happy not teaching online [this year]. Getting kids to work [is struggling], they didn't do anything. I still see myself doing a lot at home in the evenings and in the weekends. I think my technology issues have gotten better, I'm better at handling them. I still struggle with Canvas sometimes, I've gotten better at it, but there are still some hiccups every once in a while. Making sure everything's available for students to see and make sure tests are imported correctly and making sure things are being graded correctly for me, averaging the grades. [The freshmen] are not paying more attention, that's a problem with them coming from the middle school. They don't understand deadlines, they're not willing to work, they're just expected to be passed on to the next level. I think [the pandemic is] part of it, my freshman were in 7th grade when the pandemic happened so they missed that last few weeks of 7th grade, then in 8th grade, they were at home, then they were at school for a little bit, or not at school at all, that has just been a huge problem. Do I let myself down, yea. I know I can do things better but I just get exhausted and it's just not teaching, the things that happen in the building."
Abbey Cummings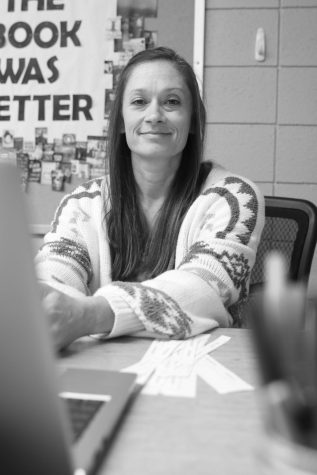 "The most positive change this year has been having the kids face to face in class instead of having part of the class attending from home. It's made the atmosphere much more conducive to learning. I  feel like my class has returned to normal, I have been able to return to games, discussions, activities, and projects. I learned a lot about Canvas during the online teaching period that has made me a stronger and more efficient teacher. I'm much better at providing organized resources and schedules online now. When I had students online, I always felt like I needed to stay near my laptop in case the online students needed something. This kept me from walking around my classroom and interacting with my in-person students. There is much more freedom to move around the classroom, monitor progress, get feedback, and get to know my students this year.
Angela Pallarés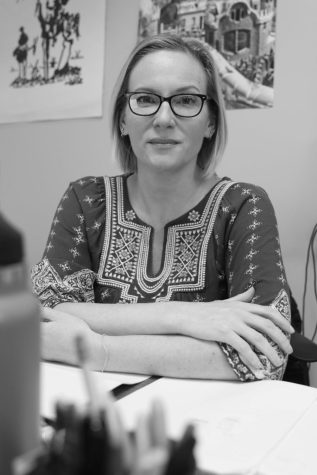 "The hardest thing was not allowing the kids to not move around and interact or play games. All that was really put a flatten to my tire of fun. I can almost assume everyone feels more happy and free not having to wear masks and not having to be worried all the time about getting COVID. I think there was just general anxiety floating around I think there's a before and after COVID. I don't think it will ever be the same because it has impacted so many areas and it has changed so many things. Teacher's point of view and student's point of view through Canvas, everything is digital now. If it has to be it can be the type of thing that's different. I still work a lot of hours after school, and on the weekends but it is still less because I don't have to make everything from scratch but I do have to re-invent stuff from every year so it is still a lot of work."