Jones, Angeles make school history
Seniors Rebeccah Jones and Mercedes Angeles are the first girls in PHS history ever to advance to the state wrestling competition.
"I never really saw myself being able to make it to state, considering when I first started wrestling," Jones said. "I knew wrestling with the boys I was never going to make it, [but] when girls wrestling became its own sport, I knew I would have to make it in order to be satisfied with myself."
According to Jones, emotions were shared when Angeles qualified for state.
"I was just really excited for her to actually make it with me, and I get to share the whole experience with her," Jones said. 
According to Jones, their bond grew by being the only girls on the team last year.
"My relationship with Rebeccah, I can't put it into words. It's just amazing." 
According to Angeles, they both have the opportunity to help each other in different ways.
"There's a very mutual push," Angeles said. "She pushes me to be quicker, and to think more technical, and I make her think about [her] mindset."
According to Jones, there's a mentality personally going into state.
"We're just wrestling to wrestle, and to wrestle our hearts out to the best of our ability," Jones said. "Just to have fun and have a great last tournament in our careers."
About the Writer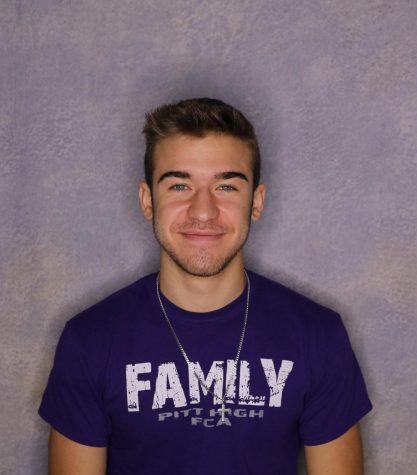 Braden Benson, Reporter
This is Braden, he's one of our writers and has been on staff for three years. Braden is a junior who plays two sports, baseball and football, and is involved...