District hires new superintendent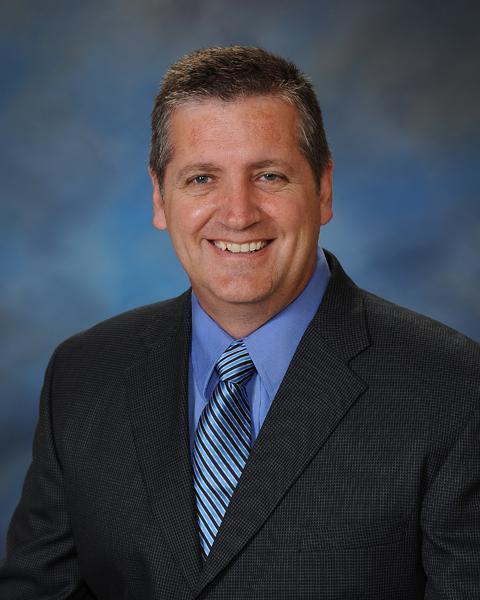 USD 250 school board members unanimously approved Richard Proffitt as the district's new superintendent of schools at their meeting on March 26.
Proffitt, who will replace superintendent Destry Brown, was selected from a nationwide pool of 38 applicants compiled by hiring firm Ray and Associates.
"I knew that Pittsburg was going to attract a lot of quality candidates, so it was validating that my skill set had been recognized as compatible with the goals and vision of the Board of Education and the district," Proffitt said.
Proffitt has served as superintendent of Chanute Public Schools for the past three years. Before then, he was the superintendent at Southeast of Saline.
He received his bachelor's degree from Kansas State University, master's degree from the University of Kansas and superintendent's licensure from Pittsburg State University.
"[Proffitt] has a tremendous servant leadership belief that will be pivotal in empowering our teachers, staff and administrators to move our district forward," said school board president Marlene Willis in a press release.
During Proffitt's tenure, Chanute Elementary School (CES) was awarded with the National Blue Ribbon School Award for closing the achievement gap for low-income students.
"There was a lot of leadership that needed to take place for that to happen," Proffitt said. "It's quite an honor to be named that."
Proffitt said one of the greatest assets he will bring to Pittsburg is collaborative decision-making with a "students first" mindset.
"It is a public school and a lot of people need to have a voice in how the decisions moves forward, with the idea that several voices are going to make it better," Proffitt said. "So it's our plan, not my plan."
At the USD 250 board's "Meet the Candidates" event, Proffitt said his biggest challenge in education occurred when a Chanute resident forwarded a picture of "The Head of Christ" — a portrait hanging from the wall of the district's middle school — to the Freedom From Religion Foundation. The foundation demanded the picture be taken down, thus pulling the district into a national media frenzy.
Griffin Cooper, a sophomore on PHS's student leadership committee, said Proffitt's leadership during this matter shows that he will do well at PHS.
"I really respected that [Proffitt] was able to not put it off onto his [other staff members] and he was able to address the people directly," Cooper said. "He seems to make good decisions when under pressure."
Proffitt said he will visit Pittsburg and work with staff members prior to formulating any plans for the district.
"I don't have any goals or preconceived notions coming in," Proffitt said. "What I really need to do is learn as much about the district as I possibly can and see where the strengths lie and how we can enhance those, but then also try to take inventory on where some improvements need to be made and [how to] improve those."
Proffitt will begin working for the district starting July 1.