Students accepted into Girard Medical Program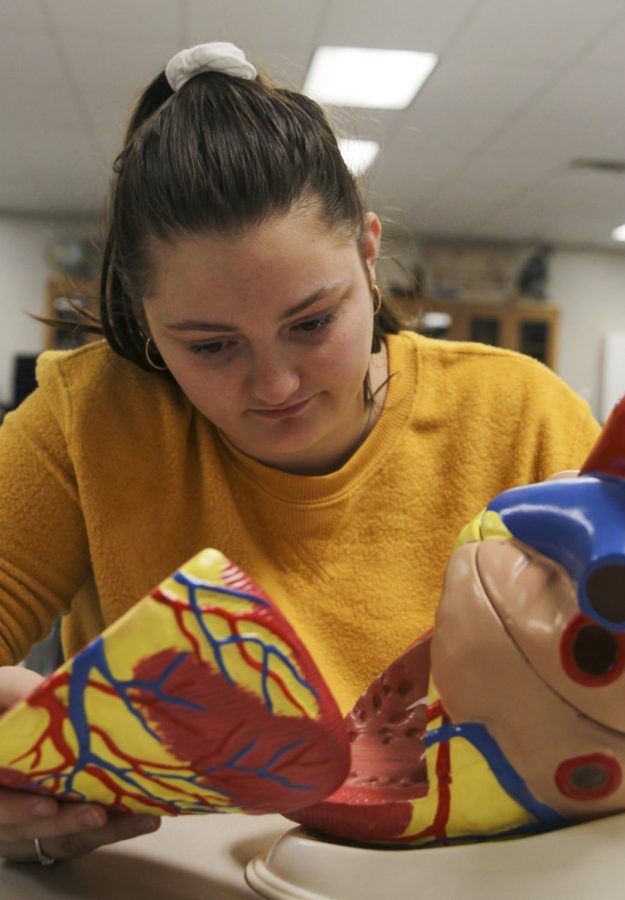 Seniors Cali Donovan, Megan Loudermilk, Mikayla Kitchen and junior Sofie Cummins were accepted into the Girard Medical Center Youth Leadership program.
"The Girard Youth Leadership Program is a cooperation between Girard Medical Center and greenbush," said HOSA sponsor Stuart Perez.
The program aims to provide kids with the opportunity for medical exposure, such as job shadowing medical professionals and listening to guest speakers.
Admittance into the program is competitive with only 20 kids throughout Crawford County being accepted. Several factors are taken into consideration when deciding which students will be accepted. Students' grade point average must be 3.0 or higher and involvement outside of school is taken into account as well.
"They don't just look at your academic background," said Perez. "They look at how well rounded you are with all the other programs that you're involved in."
The program consists of one mandatory monthly meeting and volunteer work facilitated through the program. Students will also be expected to assist the program during special events.
Seniors in the program will also be given scholarship opportunities following their final year of high school. Perez is excited for his students who applied this year.
"This is the most we've ever had. I've had one or two in the past," Perez said. "This year, with it being four, that's an excellent number."
Cummins is excited about the opportunity.
"Job shadowing sounds fun, it's more interesting," Cummins said. "I get to see different fields, and I can choose whatever I want."
Loudermilk will be returning to the program for her second year.
"I am really excited to experience the job shadow experience, I was not able to last year because of scheduling conflicts," Loudermilk said. "This program provides really great information that I believe has helped me understand and pick the profession I am looking to become."
About the Contributor
Keith Perkins, Reporter
Keith Perkins is a Junior, and is in his second year on the Newspaper staff. Keith also participates in Scholars Bowl, and Tennis. In his spare time he...