Mantooth, Lancaster resign from coaching volleyball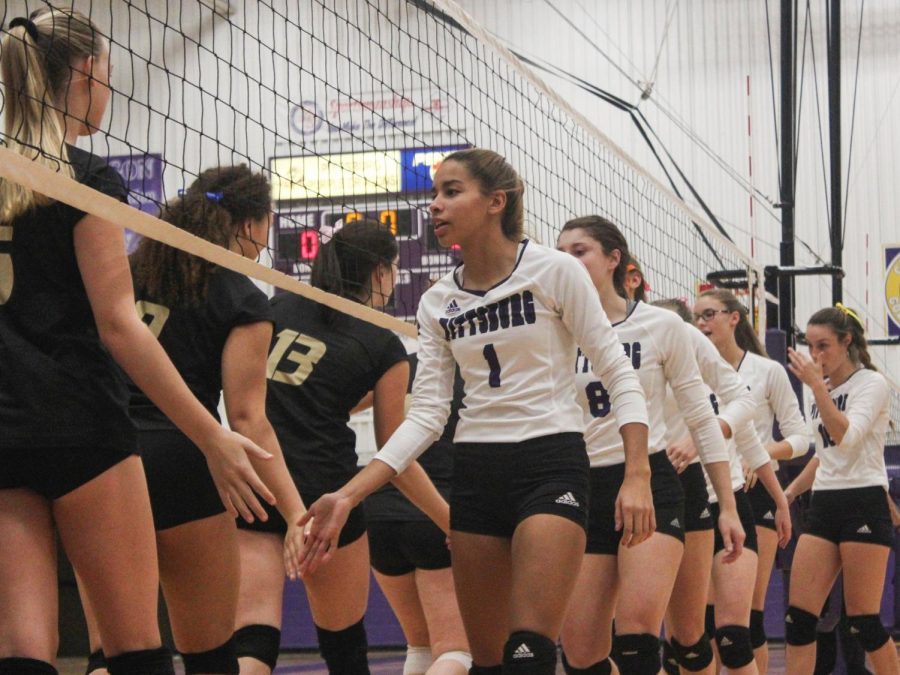 Story by Joseph Lee, Print editor
December 17, 2018
Minutes before the final game of their season, the volleyball players walked onto the court alongside their teammates to start the match, not knowing that it would be their last game with head coach Megan Mantooth and assistant coach Bridgett Lancaster on the sideline.
After coaching at Pittsburg for eight years, Mantooth officially resigned the week before Thanksgiving. Lancaster, who has coached at PHS for 13 years, resigned two weeks after Mantooth.
The coaches both resigned to have more time for their families.
"I want to be present in my children's lives. They've given up a lot in the last 13 years," Mantooth said. "This decision was one I have thought about for over a year and was based on what my heart wants for my family."
Junior Faith Turner enjoyed competing under the coaches' guidance.
"
This decision was one I have thought about for over a year and was based on what my heart wants for my family."
— Megan Mantooth
"[Mantooth] and Lancaster were both my favorite coaches that I've ever had," Turner said. [Hearing about the resignations] was very heartbreaking for me."
Coached under Lancaster, freshman Cheyanne Hunt played on the junior varsity team this season with three other freshmen.
"As the season went on, we definitely felt like we were a team with [the upperclassmen]. They helped us so much and encouraged us," Hunt said. "[Lancaster] always helped us in any way possible. Since this year was my first year, I think Lancaster helped make [my first highschool season] experience fun."
Mantooth led the 2016 varsity team to qualify for a state tournament after winning sub-state for the first time in 13 years, with the best record in PHS history. Within the last four years, Pittsburg has also snagged two league championships.
"We have had some amazing records broken and great seasons, but most of all, I hope the program is something the girls are proud of and can come back to," Mantooth said. "I will miss seeing the girls every day and seeing them reach small daily goals towards the big goals together."
According to activities director Jeff Staley, coaching positions have been posted and will remain open until filled.
Three varsity players, who have requested to be anonymous, are optimistic about the change and disagreed with some of Mantooth's coaching tactics.
"She gave [a teammate] a really big false hope that she was going to play this year and then she just sat her on the bench the whole time," a player said.
However, according to Mantooth, stats gathered from practice was a factor used in determining playing time.
"The most important thing to having a good foundation in volleyball is tapping and serving. We keep almost daily stats on that. Individual stats and team stats on drills."
Mantooth and the players are in agreement that the season could have gone better.
"[This season] was different. We had some issues with people not being okay with their amount of playing time," Mantooth said. "We had a few issues. We had people quit and different things."
Despite the setbacks, Mantooth and Lancaster look forward to a change.
"I would rarely if ever get to see my sons play football in middle school or sub varsity high school. I will never see my daughter play volleyball until she is playing for me," Mantooth said. "This decision was one I have thought about for over a year and was based on what my heart wants for my family."
The varsity team ended their season with a 24-14 record and took third place in the Southeast Kansas league.
"I'm so lucky to have worked with [both coaches] because they worked so hard," Staley said. "They were very proud to be Dragons."
About the Writer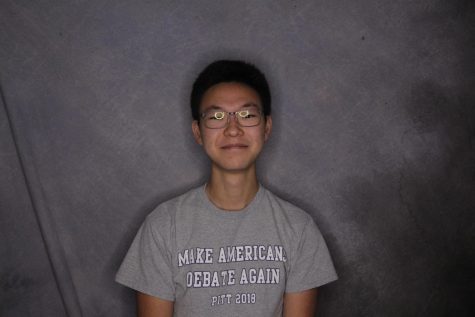 Joseph Lee, Co-Editor-In-Chief
I am involved in Band, Debate, Tennis, FCA, HOSA, Math Club, and Book Club, Spanish Club, Guitar Club. A fun fact is that he loves making music and he...