PHS Performing Arts named 2019 KSHSAA finalist
Story by Hannah Gray, Social Media Editor, Newspaper Managing Editor
September 3, 2019
Earlier this school year, PHS Performing Arts was named a 2019 KSHSAA finalist. Competing against other highschools in Kansas in the categories of speech, debate, music and theater, PHS along with five other schools were awarded as finalists. 
One performer says that being in the program has given him an insight on not only the people around him, but himself also.
"Working with this program has been a dream. I wouldn't change anything about it," Senior and long time performer Gabe Anderson said. "Growing such bonds with the people involved is a huge part of being in a program like this. It's just a lot of fun and it opens up a lot of personality for everyone." 
Junior and three year debater Speirs also says he is glad he joined debate and forensics, even though his reasoning was very different in the beginning. 
"I first started doing debate my freshman year" Spiers said. "Originally I did it because I wanted to be better than my sister who also did it and even though I don't personally believe I achieved that I found a passion for the activity as a whole."
Spiers and Anderson both contribute success to the commitment and the family they have become through the program. 
"My favorite part of debate has to be the people in it," Spiers said. "Everyone is willing to help each-other out and being around other people who are as passionate about debate as I am is awesome."
About the Writer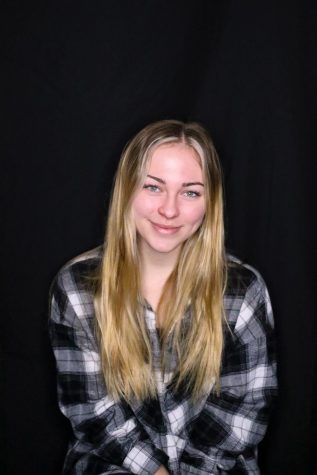 Hannah Gray, Social Media Editor, Newspaper Managing Editor
Hannah has been on staff for three years. Aside from journalism, she is involved in softball and NHS. She enjoys playing softball and being with her friends.