An inside look into National Speech and Debate Association Student Council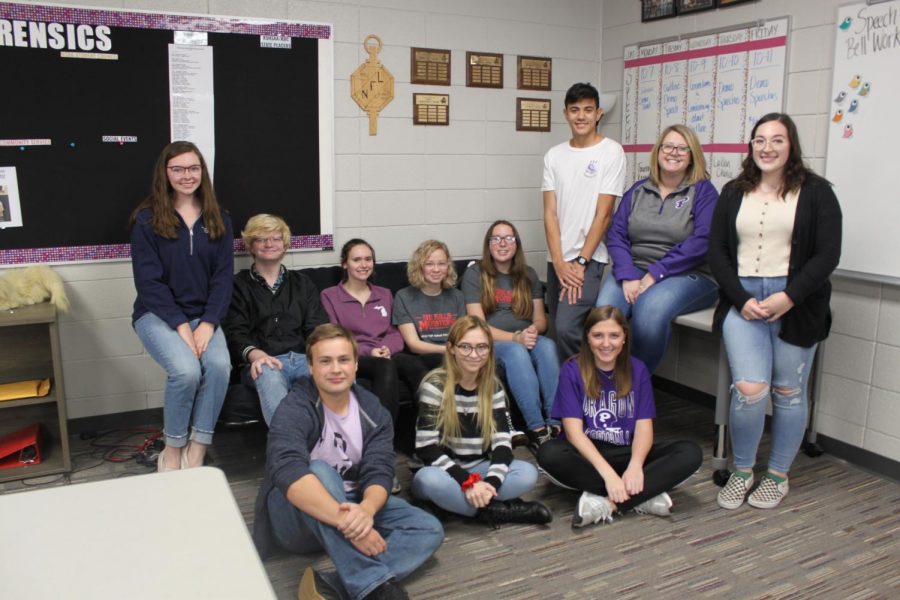 As a way to give back to the community, the debate and forensics program decided to start the National Speech and Debate Association (NSDA) Student Council this year.
"Last spring, I started thinking about our team and how we've asked the community for so much. People come in and judge our tournaments, they also take part in funding for us to go to nationals," coach Julie Laflen said. "We've asked for all these things, but we don't really do much for them and I wanted to bring something to PHS that allowed us to do our part in the community."
In order to be a member of the council, students had to fill out a form stating why they wanted to join and why they'd be a good addition.
Co-president senior Scout Peery was one out of the four seniors who decided who made the cut to be a representative.
"The process behind deciding who would be in the council was a little tricky because they were all nameless applications. We didn't know who was who besides what grade they were in and why they wanted to be a part of it," Peery said. "There was this one application that I remember vividly, they really wanted to give back to the community, which was the main purpose of starting the student council."
Although the council only has 12 members, co-president and secretary senior Jordan Akins believes that it benefits each student's life.
"The council benefits members by helping them acknowledge the community, fostering a sense of awareness, and instilling a sense of compassion in regards to community members," Akins said. "We're still taking in forms to add to NSDA Council. It truly brings members together as a group with one goal: giving back to the community."