Hobbs and Shaw delivers entertaining ride
I recently watched the movie Fast and Furious presents: Hobbs and Shaw, another action-packed movie where two people, Luke Hobbs, and Deckard Shaw, team up to fight off Brixton Lorr a bad guy who likes to call himself "black superman". Lorr wants to destroy all of humanity and Hobbs and Shaw have to work together despite not liking each other to save the world.
This movie was predictable but it was also entertaining to watch.
It had a good underlying message about the importance of family. Both Hobbs and Shaw were drifting apart from their family but because of their mission, they had to work with each other and their family members to pull this off.
"
This movie was predictable but it was also entertaining to watch."
The movie had some great comedy relief from actors Ryan Reynolds and Kevin Hart, who I didn't even know were in the movie. Reynolds played a CIA Agent named Locke who is best friends with Hobbs. He assigns Hobbs his mission to work with Shaw to stop Lorr. Hart played a very zealous air marshal named Dinkley. When Hobbs and Shaw start to have an argument on their flight Dinkley is very eager to get involved. Though these characters were hilarious, I wish that they would have had a bigger part than just a couple of cameos.
If you are going to stay around for the end credit scene make sure to have watched Game of Thrones.
The relationship between Hobbs and Shaw was like an immature rivalry but they were also deep down friends but they didn't want to admit it. Even though this immature name-calling was repetitive at times it kept the movie interesting and not filled with just action scenes.
The music in this also helped the movie come together. The choice of music that the directors choose made me feel like something very exciting was about to happen and it really helped hype the movie up for when the movie was moving into the climax.
About the Writer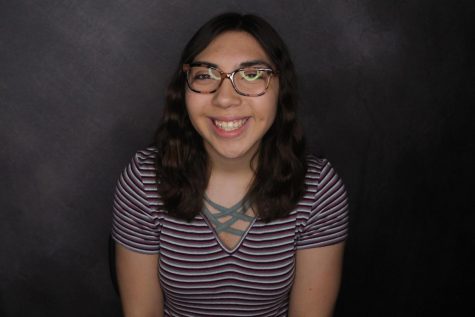 Sarah Alcantar, Assistant online co-editor
Sarah is a sophomore and this is her second year on staff. Outside of newspaper she is involved in debate, volleyball, Spanish club, book club, and HOSA....