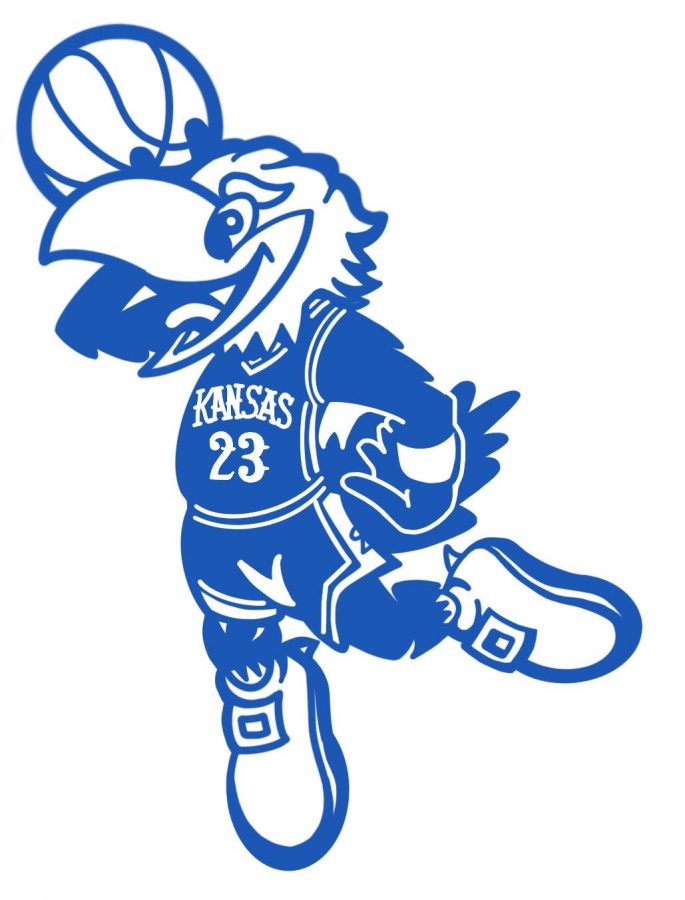 Disappointing end for 2020-2021 Jayhawks; Hopeful for the future
There's not been a single team in college basketball who has been screwed over by Covid-19 than the Kansas Jayhawks.
After the 2020-2021 Jayhawks ended their "unimpressive" season with a 21-9 record and a loss to USC in the Round of 32 in the NCAA tournament, I began to remember how us Jayhawk fans were robbed of a deep tournament run last season. The 2019-2020 Jayhawks were favored to win the tournament, with a 28-3 record. Led by Devon Dotson and Udoka Azubuike, the Jayhawks were going to be a force to be reckoned with in March. However, on May 12, 2020, their tournament aspirations would be crushed when the tournament was cancelled. Dotson and Azubuike would both leave Kansas to declare for the NBA draft, and the Jayhawks lost two of their leaders.
Going into the 2020-2021 season, many people were unsure of what to think of the Jayhawks. They entered the season ranked #6 with their first game against #1 Gonzaga. After losing their first game, they won the next eight games with freshman Jalen Wilson, juniors Ochai Agbaji and David McCormick, and senior Marcus Garrett leading the way. The Jayhawks would lose their second game of the season against Texas, and would be the beginning of their misfortune.
The Jayhawks would go on to lose six of their next ten games, and would fall off the AP Top 25 for the first time in 231 consecutive weeks. After their streak ended, they went on to win seven of the next eight games going into the Big 12 and NCAA tournaments. After the midseason struggles, many fans (including myself) had expressed their doubts about this team, however they proved themselves in the latter half of the season with a huge win against the future national champion Baylor Bears. 
With all of the momentum heading in the right direction, Kansas beat Oklahoma in the first round of the Big 12 tournament. Following this game, misfortune began to strike. 
As news broke of Covid-19 issues with the Jayhawks, my heart sunk. Part of me wanted to stay positive, but the other part feared a repeat of last year. The team was already without forward David McCormick to begin with, and the Covid-19 protocols called for two more players to sit out. Ultimately, Head Coach Bill Self announced that Kansas would withdraw from the Big 12 Tournament, however it was possible they could make the NCAA Tournament in March. 
As March Madness grew closer, Kansas fans began to have hope as a NCAA tournament appearance seemed evident. Despite the team being without Jalen Wilson or Tristan Enaruna for the first game against 14 seed Eastern Washington, the Jayhawks won 93-84. After this victory it was announced that Wilson would be returning for the Round of 32 matchup against 6 seed USC. Wilson would prove to not be much help as USC gave KU their biggest NCAA tournament loss in recent history, with a score of 51-85.
Even though USC embarrassed KU on college basketball's biggest stage, there is still hope for Kansas basketball as it was announced April 2, that Bill Self signed a lifetime contract at Kansas. Although no NBA draft declarations have been made, multiple transfers to and from Kansas give fans fresh faces to look forward to after this underwhelming year. When it's said and done, Bill Self is one of the greatest head coaches of all time and I'm sure Kansas will be right back to their former glory in the following years.