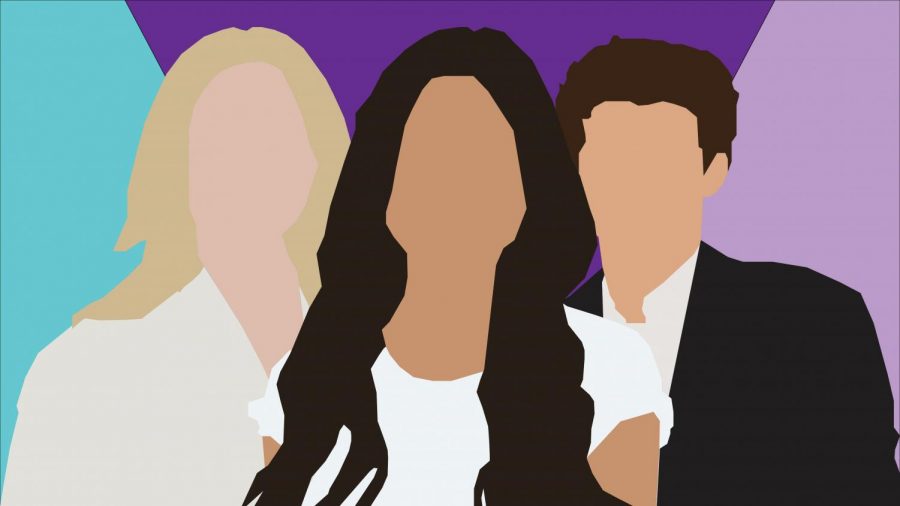 Photo by: Francisco Castaneda
Team Olivia: the tea behind "drivers license"
On Jan. 8, a song called  "drivers license" changed the music industry. In the span of two weeks, it has been ranked number 1 globally and number one on the Billboard Hot 100 Charts. 
The song was written by High School Musical: The Musical: The Series (HSMTMTS) star Olivia Rodrigo. She also wrote "All I Want" for the HSMTMTS The Soundtrack, which received gold status by the Recording Industry Association of America on April 23. Rodrigo wrote her first single named "drivers license." Rodrigo wrote the song about her recent heartbreak. 
This song has really related to me, and it really has changed the way I listen to music. I turn it up to max volume on my way to wherever and I listen to it a lot throughout the day.
After the release of the song, there was some controversy about the song being about HSMTMTS co-star Joshua Bassett and the relationship they had, which they have never confirmed. 
If I am going to be 100 percent honest, at first, I believed that the song was not about Bassett. After listening to the original version, everyone started to freak out when Rodrigo changed the word from brunette to blond when she first wrote it, the people think that the blond girl is referred to as Sabrina Carpenter. I was like, ok, when I first heard it. When I started to scroll through my For You Page on TikTok and I started to connect the dots and I knew that the song was about Bassett. 
One clue was when Rodrigo said in the song, "And you're probably with that blonde girl. Who always made me doubt. She's so much older than me" Bassett has been hanging out with Sabrina Carpenter, and there have been rumors that Bassett is in a relationship with Carpenter.  Another reason I believe the song is about Bassett, in the song it is hinted by this lyric, "I got my driver's license last week. Just like we always talked about." 
Bassett helped Rodrigo learn how to drive.
Carpenter released a song on January 22 called "Skin" two weeks after the release of "drivers license." It is rumored that "Skin" is a diss track in response to "drivers license." Carpenter claims that the song is not a diss track, but she has received backlash for releasing the song.
I do believe that the song is a diss track without a doubt. The fact that she wrote it on January 14 seems pretty suspicious to me. 
When she said "Maybe blonde was the only rhyme" I knew that it was attacking a verse from "drivers license" when Rodrigo wrote "And you're probably with that blonde girl." 
Another lyric that seemed suspicious was when Carpenter wrote "You can try to get under my, under my, under my skin. While he's on mine. Yeah, all on my, all on my all, on my skin. I wish you knew that even you. Can't get under my skin. If I don't let you in." That lyric is just towards the song driver's license, saying that Carpenter has Bassett just for herself and that Rodrigo lost her shot.
"Drivers license" is just incredible in many ways and the song in general is powerful. A lyric that sticks with me the most is "and I just can't imagine how you could be so okay, now that I'm gone, I guess you didn't mean what you wrote in that song about me."  
The controversy between the three is pretty interesting, some people are even calling all of this a publicity stunt. It's a chaotic love triangle and I am team Olivia all the way. Rodrigo needed to let her emotions out and she really did let it all out of her breakup in her song. I believe that she has a very successful future ahead of her.