Dragons face Independence Bulldogs at home
Friday, Feb. 5, the Dragons faced the Independence Bulldogs on senior night to mark the first conjoined home game of the 2020-2021 season. 
Until now, girls and boys home games have been split up on separate nights due to COVID and quarantine procedures. Whether the opposing team was under quarantine, or the Dragons, scheduling for both teams on the same night had been interrupted.
This trend continues with away games, as the Dragons have only completed three combined games on the road. 
"Ottawa, Coffeyville and Chanute are the only ones we have had on the road that were on the same night this season," Athletic Director Jeff Staley said. "All of the schools are dealing with the same thing."
In order to follow proper safety guidelines, spectators were given a color assigned to a certain gym upon arrival. 
Spectators given a wristband were only permitted to watch games in the main gym. While spectators wearing a wristband were confined to games in the Megan Mallatt Activity Center.  
In addition to the wristbands, this was the first night athletes were allowed four spectators . This is not limited to parental guardians alone as it had been before. 
When asked prior to game time, Staley stated that he hoped this would not be a one-time event this season and regular scheduled games could continue.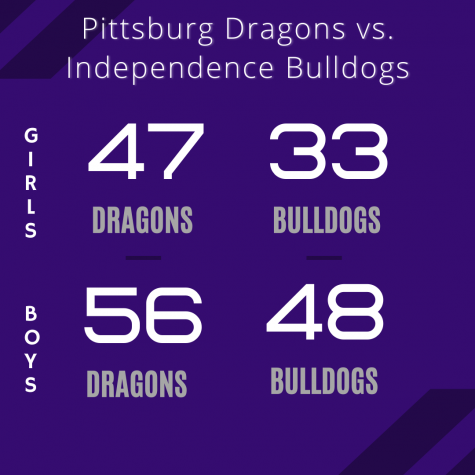 "It isn't uncommon to have to quarantine your girls basketball team or your boys, it's rare that both of them are at the same time," Staley said. "We're hopeful that we will get tonight done and starting now we will have more of [boys and girls night].