Cutting family ties: When enough is enough
February 3, 2020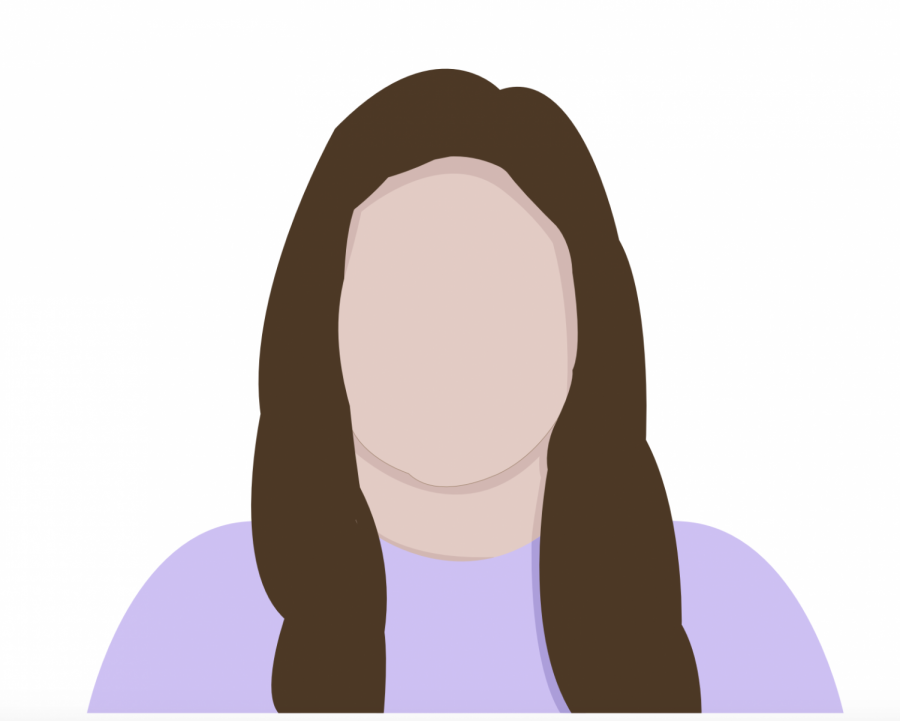 Photo by: Elle Burgess
Tears stream down junior Amy's face as she gathers all of her clothes into a black trash bag and heads for the door. Her stepmother screams curse words behind her. Amy's stepmother forces her out into the cold to sit on the porch in her nightgown for hours. Other times she would have to go to a grandparents' house.
Amy and her stepmother argued frequently, which oftentimes resulted in Amy temporarily staying overnight with her grandparents.
"It got to the point where every time there was an argument, I would have to leave," Amy said. "She didn't care who was there, she would scream at me and it made me feel unwanted."
According to The National Children's Alliance, nearly 700,000 children are abused in the U.S annually, which includes physical, verbal and emotional abuse. In addition, almost 40 percent were a parent or caregiver of the child victim.
Amy's father traveled for work for weeks at a time, leaving her alone with her stepmother and her children. According to Amy, her relationship with her dad was good until he got remarried.
"When my dad was there, he would just watch her throw things at me and scream at me," Amy said. "It was worse whenever he was gone, it gave her more of a chance to be violent because no one was watching."
"
It was worse whenever he was gone, it gave her more of a chance to be violent because no one was watching."
— Amy
One day before school Amy's stepmother became angry with her and a verbal fight quickly escalated to a physical altercation.
"She would tell me that she was going to take me to a foster home, I would never see my dad and my siblings again," Amy said. "That day, she got so mad that she [dragged me] into the hallway and started throwing metal hangers at me."
The phenomenon in which a child is the only child to receive any abuse or is singled out amongst other family members is referred to as scapegoating or the Cinderella effect.
"It's hard to tell what turns on the switch, but once it's on, it seems that child becomes the scapegoat for all the anxieties in the family," said Daphne Young, vice president of communications and prevention education at Childhelp.
After Amy's stepmother became a constant figure in her life, the family dynamic towards her became toxic. Amy wasn't allowed to leave the house other than to go to school for several weeks. During these times, she also was not allowed to visit her mother.
"I felt isolated," Amy said. "It felt like she was trying to get me to lose my friends and the relationship with my mom."
"
It felt like she was trying to get me to lose my friends and the relationship with my mom."
— Amy
During times when the family traveled on overnight trips, she was left alone for days.
"My family would go out of town and I had to stay home," Amy said. "While I was at home, I had to clean the entire house and if I didn't do it by the time they got back, I would be in more trouble."
Toxic relationships between parents and children aren't typically covered by mainstream media but show the same effects as any other unhealthy relationship. "Just as there are ordinary good-enough parents who mysteriously produce a difficult child, there are some decent people who have the misfortune of having a truly toxic parent," Dr. Richard Friedman wrote in an article published in the New York Times.
When Amy and her stepmother had arguments, her stepmother would share anecdotes with her friends to mock Amy.
"So many times, she would bring up something that I did, or she would make up a lie and say that I did something stupid or crazy," Amy said. "They would laugh about it with each other and I couldn't say anything about it because she would scream at me right in front of them."
In the National Survey of Midlife Development, a study conducted by the American Psychological Association, 2,905 adults, ages 25-74, were surveyed. The results indicated that children with consistent parental support reported fewer psychological and physical problems later on in life than those who didn't receive the same amount of support.
"Early parental support appears to shape people's sense of personal control, self-esteem and family relationships," said Dr. Benjamin Shaw, Associate Dean for Research at the School of Public Health at the University at Albany. "This in turn affects adult depressive symptoms and physical health."
Amy says that she has never felt support from her step-mother and hasn't felt support since before her parents' divorce.
Since her parents' divorce, Amy hasn't felt like a part of the family.
"I felt like all I ever got was a cold shoulder, she was a bully," Amy said. "My dad never intervened, he was so wrapped around her finger and I feel like he's scared of losing her after [losing] my mom."
After nearly six years of moving back and forth from her parents' to her grandparents' house, Amy now permanently lives with her grandparents. According to Amy, this was the best option for her.
"I finally feel free and I feel like my own person," Amy said. "Before I was trapped and it felt like a prison, now I'm free."