Frontenac defeats Pittsburg 50-24 in Crosstown Throwdown
Thursday, Jan. 16, Frontenac defeated the Dragons with a 50-24 win at the first ever Crosstown Throwdown wrestling duel.  
Pittsburg suffered 8 losses against the Raiders, including four falls, one TF and three decisions.
Beaman held the only win of the day, topping Lathan Lundberg. 
"Honestly I'm kind of disappointed in the way I wrestled," sophomore Gabe Beaman said. "I know I didn't wrestle the best I could. None of us wrestled to the extent of our ability." 
Sophomore wrestler Matthew Smith who wrestles at 160 lbs., lost to Frontenac wrestler Will Jameson, who is a top-ranked wrestler in the state. 
"We didn't wrestle very well but we had a good atmosphere considering that two of our teammates couldn't wrestle with us this semester," Smith said. "I wish I wouldn't have rushed each move and that I would've just gone with the flow."
The duel did not go how the wrestlers had anticipated. 
"Nothing really stands out about Frontenac that made the matches hard," Smith said. "We just didn't wrestle to our full capabilities."
Next year, PHS will host the Frontenac Raiders for the Crosstown Throwdown.
"We can all do better," Beaman said. "Next year is going to be a different story."
106 lbs. Gabe Beaman defeats Lathan Lundberg (Fall, 2:46)
126 lbs. Peyton Wilderman defeats JJ White (Fall, 1:50)
132 lbs. Bennie Adarr defeats Seth Gann (Fall, :55)
138 lbs. Dawson Lapping defeats Antonio Ortiz (TF, 21-5, 5:57)
145 lbs. Austin Souder defeats Adolfo Arciniega (8-3 dec)
152 lbs. Drew Bollinger defeats Christiane Stover (5-3 dec)
160 lbs. Will Jameson defeats Matthew Smith (Fall, 3:41) 
170 lbs. Storm Niegsch defeats Jesse Stover (7-1 dec)
195 lbs. Kaleb Kroenke defeats Zane Decker (Fall, 3:17) 
About the Contributor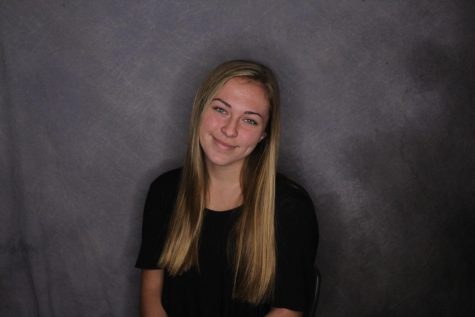 Hannah Gray, Print Editor
This is Hannah's second year on staff and her first year as a print editor. She plays softball for the school and for a club in Pittsburg. She enjoys playing...