Rose Scott, daughter of veterans and service bound
November 15, 2019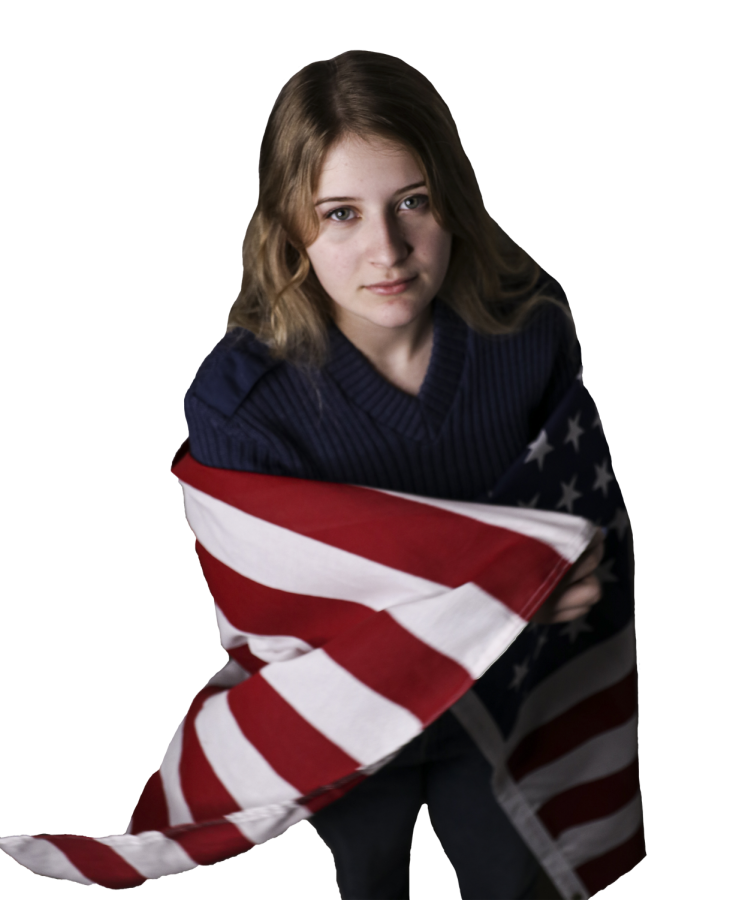 My great grandfather served in World War II. My dad was in the army and he was deployed to Germany for four years and he lived in Germany with my brothers for a while. They moved back to the US, [my dad] ended up meeting my mom and then [my parents] eventually had me.
My mom started off in Minnesota and she was in the Air Force National Guard. And I think my dad just really honestly wanted a way out [of poverty]. He grew up in western Kansas and his family was really poor and he had six brothers and sisters. He lived on his own by the time he was 17 and he didn't really have anything.
The military gave them a way to pay for college, which is why I'm going into the military. My brother used [the military] to pay for college for four years, and he's doing perfectly fine with his own house and a kid. Two kids, actually. I have a lot of problems with the country I live in and the military is more of just a way for me to survive in a country [where] the system is built to disadvantage people.
My family's not necessarily poor, and we used to be, but we live in a country where the only way you can really get through school without having debt is if either your family is a decent amount wealthy where they can pay in full for your tuition or if you take out student loans, which follow people for years. It's just kind of messed up because the only way a lot of people can [avoid debt] is by putting their life on the line. I think it's really important to serve if [the military] is going to cover the costs of college for me.
My mom organized planes because you have to have equal load bearing planes. She was part of operations [that decided] where things go so that a plane doesn't topside. She would go up [to a base] one or two weekends a month and then whenever else they wanted her to be there. I would go up, probably at the most once a week and I would stay with a babysitter for most of the days and then at night I would stay with her. They would pay for her hotels and they paid her back for gas and stuff.
I grew up like going to holiday functions at the military base because they have like giant military parties in the hangers. Ever since I can probably remember, around Christmas, we would go up on the weekends to the Saint Joe Air Force Base. They would usually have military families and extensive family of the military who would go to the hangar. There would be a Santa Claus who would sit and there would be just like a line of kids, usually military kids with their dads or moms in uniform, waiting with them to go meet Santa and then take a photo. There'd be tables of military parents with their kids. And they were making crafts, and then you got hot chocolate. They still had a sense of community, which I think was more important to make it more than just a job. Despite the fact that they were in something that is considered serious and really tough, and most people think of [service] as something that is so structured and scary, it really shows another side of the efforts that people take to make [service] more family friendly and more people-oriented.
I think Veterans Day should be celebrated because a lot of people do lose their lives. I don't think the government should be celebrated on Veterans Day. I think that people should be because a lot of people consider celebration of Veterans Day to be celebrating war and fascism and stuff. [Veterans] end up dying or losing their lives or even being scarred. My brother has severe PTSD and he still has not seen anybody about it.
If there are people dying for your freedoms, you should take advantage of those freedoms and you should be able to stand up when you see something that's going wrong in your country.
Patriotism isn't just agreeing with everything that's happening in the United States, it's fighting for a better United States. It's fighting for democracy and fighting for freedoms and fighting for equality, and not just equality in the sense of equality in the government, but also just disagreeing with the government when something is wrong.