Gary Wolgamott, former Army officer
November 15, 2019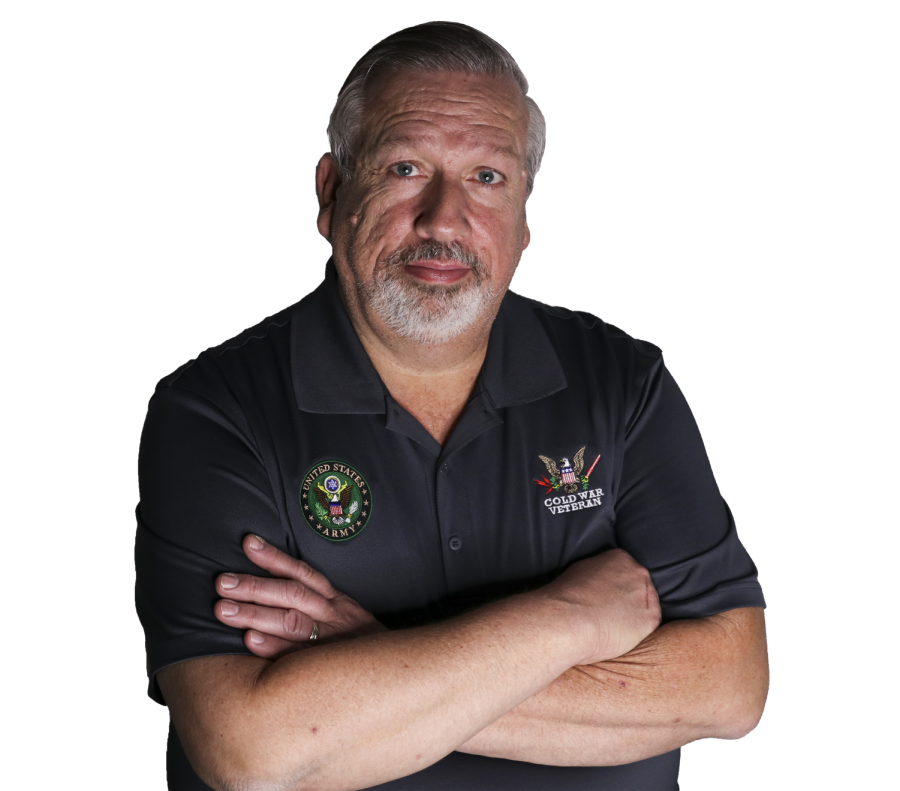 I served as an army officer for 12 years in the infantry. It would have been starting in 1977 through 87 and I'm still in the inactive reserve today.
I volunteered through the ROTC program at Pittsburg State University and received a commission as a Second Lieutenant. I think I served because it was an opportunity for me not only to give back to the country that's given me so much, but more importantly than that, I think it's an opportunity for you to see and experience things that shape who you are.
The purpose [of Veterans Day] is to recognize those individuals who have served above and beyond their normal duties as a citizen to defend, or to protect our freedoms and civil liberties. Society is [uninformed about the importance of service] in general. There are people in my generation that really don't have a true understanding of what that means, unless they are a veteran. I think [students] are more of a victim of society than really anything. It's just like Fourth of July. How many kids grew up thinking it's firecracker day with no true understanding of what the Fourth of July really stands for? And in some degree, I think Veterans Day has become a part of that as well. We've lost the true meaning. We see a parades and we see all sorts of stuff and the TV channels show all kinds of movies, but we really don't address the true meaning of Veterans Day. At least for your generation, [students] have grown up in an environment in which we have been at war somewhere continuously. And so therefore, it has become a routine part of our society.
Second thing is that I think we tend to like to be positive. And to think of fighting and people dying, we tend to like to kind of compartmentalize that off to the side. As a result of that, when we do encounter a veteran, and I probably hear it probably 50 times a week or so I'll have somebody say 'Thank you for your service' and I think that has become a catchphrase. We don't know how to express ourselves to veterans. The big thing is, be sincere. Most veterans that I've talked with aren't expecting to receive a lot of recognition. So we need to step forward and we need to develop a better understanding of Veterans Day and what it means. And we have to come up with a way that we can sincerely address those kinds of things.
In World War II, we were attacked literally on American soil. The wars that we have fought since then have not really touched us here in America. [World War II] affected us at every aspect. We rationed and all sorts of things to share in the burden of winning the war. We don't see any of that anymore, so I think that helps isolate that away from us too, because we don't really feel the effects unless we have a loved one who is in that kind of a situation.
There are some experiences that I can't [share]. Even though I served in peacetime, there were things that I was a part of. We still lost people. So there are times I still have dreams about those kinds of things, even after all these years. But I did have an opportunity to meet people and see a lot of things that I never would have been able to see before.
I've had an opportunity to visit other countries in the world and to work with their military and to get to know their customs. I think understanding is the step that we have to take in order to prevent future conflicts. We have to take the time to understand each other around the world, and [serving] gave me an opportunity to meet a lot of different people that I would never have met.