Chuck Boyles, Army National Guard veteran
November 15, 2019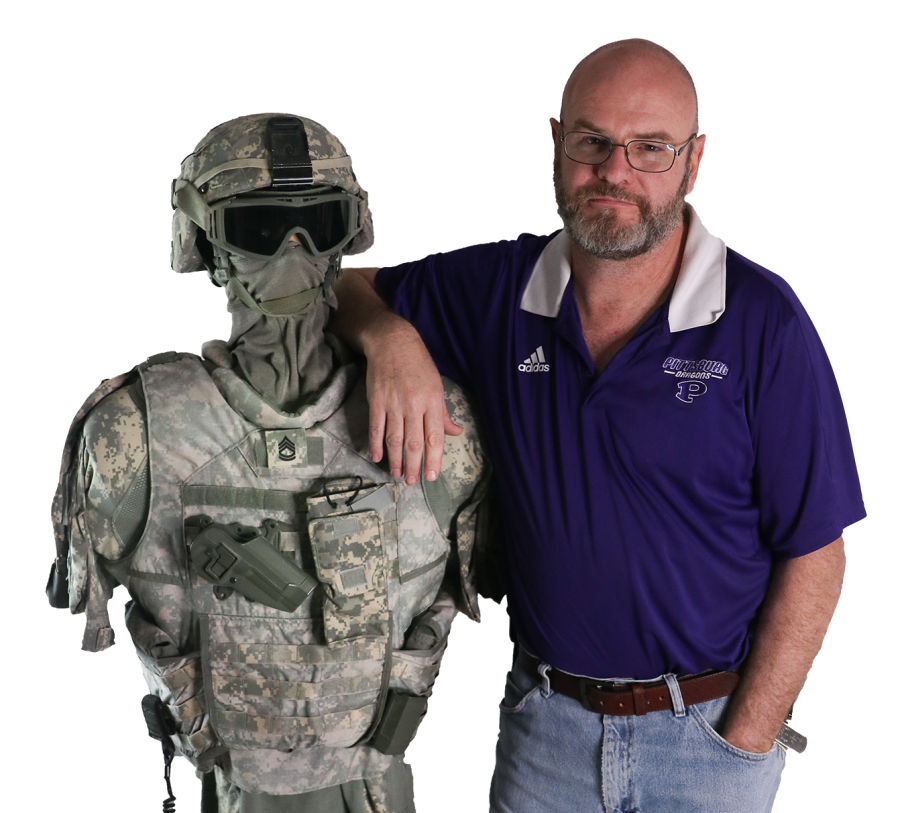 I served in Kansas Army National Guard for 21 years and 11 months to be exact. I started here in Pittsburg, just with the unit, which was Alpha company of 891st…My family did not have the resources to help me out very much for college. They did their very best, but it was still not enough.
I convinced my parents that the GI Bill would be a good means for me to go to college. Plus, there was an enlistment bonus. There were additional incentives while going to PSU to minor in military science, so I took advantage of that. And they've really helped me along to accomplish some things and otherwise, I wouldn't be able to do.
While going to PSU, I went ahead and became a commissioned officer. They gave me the opportunity to become a heavy equipment operator. Then, I also got an occupational skill in carpentry.
Result, I served two tours in Iraq when our unit was activated, and then [was] called up for a separate unit to go over as a police advisor to Afghanistan. Retired in 2010. I think [students] are very well informed [about the importance of Veterans Day].
I think that sometimes there are veterans who are very quiet and modest. We actually have people who have served in the military here in the school who might want a little less notoriety because they felt that they were just doing their jobs. I know it's sometimes difficult, it's difficult for me to be the center of attention on that particular day. You kind of feel like a lot of eyes are upon you.
I think that there should be a teachers' day, really. Teachers do amazing things day in and day out. And we could probably say the same thing for law enforcement, first responders, firemen. There are a lot of people who I think don't get the appreciation that they deserve.
[On Veterans Day], I try to spend time with my fellow veterans here in Pittsburg at the American Legion. Sometimes though, we just may wish each other happy Veterans Day on social media. If at all possible, we'll meet each other in person. [Throughout my time of service] I've had very, very fond memories, but I've also had some frightening memories. The fond memories mostly come from spending my second tour with [my team]. Really, really good friends, close like brothers.
That particular tour, our job was to look for roadside bombs. And we found a lot but a few of them found us. But other wonderful memories were traveling to countries like Armenia, and helping the Armenians remove landmines from their borders with Turkey and Azerbaijan so they can return them back to farmlands.
There are scary memories, and it's all kind of a big mixture of things over those years. Happy Veterans Day, and let people know that sometimes the best Veterans Day we can have is just a one-on-one thank you by handshake.