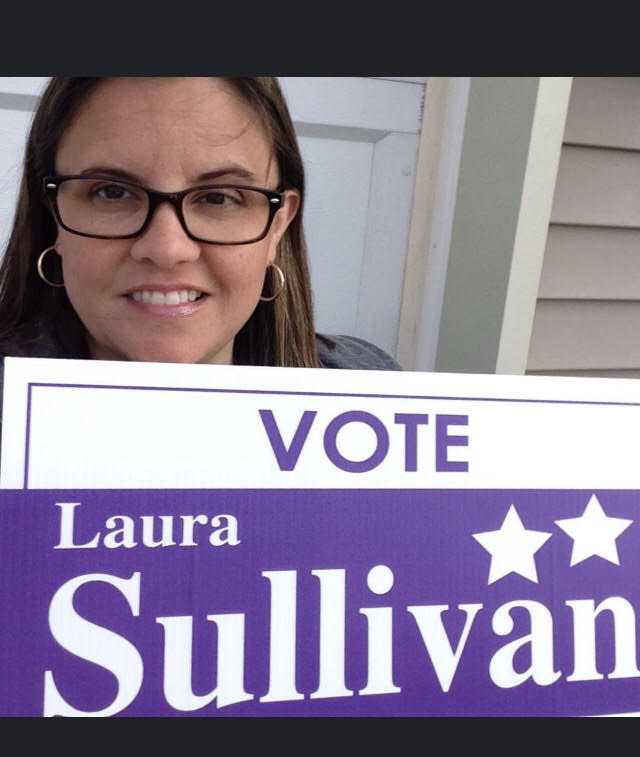 Photo by: Laura Sullivan
Laura Sullivan
1. What prompted you to run for the school board?
I feel like the time is right in my personal and professional life to run for a seat on the USD 250 Board of Education. I've been involved with district activities and events for many years. This is a natural progression for me.
2. What are your goals for the district?
My ultimate goal is that we are the "best" district in Kansas. The place that other school districts model and wonder "how did they do that?".
3. How do you plan on improving the district at each level?
Elementary: To increase reading proficiency at all levels so students can successfully transition to the middle school
PCMS: We need to figure out a long term plan for the oldest part of the building, including fixing the stairs that face Broadway.
PHS: My goal is that every student would leave this district fulfilling the "profile of a graduate" qualities.
4. What are you looking forward to?
After serving on the Strategic Planning Committee, it's exciting to see those ideas and input set into motion. If I'm elected, I look forward to working together as a team to make the best decisions for our students, teachers/staff, & community.
5. What do you feel like makes you a worthy candidate?What makes you stand out?
I am not a politician, nor do I seek the spotlight. I'm someone passionate about education and helping others. I'm a problem solver that gathers data/facts and observes all angles of an issue before making decisions. My husband and I owned our own pharmacy for almost 9 years. This business background and health care experience is something unique I can bring to the Board. If elected, I will be dedicated to the job, open-minded, and not afraid to ask difficult questions.
6. What are some of the strengths and weaknesses you feel like you bring to the district?
Strengths: With two active and involved students in the district, I'm present at school/community events and activities. Our oldest son graduated from PHS in 2018, so I can give input as the parent of a recent graduate and current college student. As a pharmacist, I look forward to helping people every day with the highest level of integrity and compassion. I think these qualities would be an asset to the USD 250 Board.
Weaknesses: I'm a work in progress, as I hope we all are. Sometimes, I take on many responsibilities all at once. I'm improving my ability to choose where I spend my time and energy.