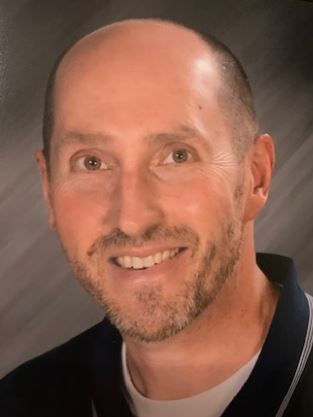 Photo by: Jason Grotheer
Jason Grotheer
1.What prompted you to run for re-election?
I have been serving on the Board for one year and decided to run for re-election because I want to be part of the leadership team that will set the course for the future of the District. It is time for me to give back to the community and the school district that provided the tools for the life I live today. I want to be part of the bigger picture, I want to be involved and be the person I encourage others to be. A person who is hard working, honest, and dedicated to making the world around us a better place, and empowering the people we serve to be successful, happy, and productive members of our community.
2.What are your goals for the district?
Superintendent Rich Profitt has often said, his desire is to make Pittsburg Community Schools the best District in the area, if not the State. I couldn't agree more with Mr. Profitt. We have wonderful things taking place at each and every building in our District. We see each student as an individual and tailor instruction to meet that individual's needs. My goal as a Board Member is to support our School District's Strategic Plan to make sure that necessary resources are available for all stakeholders to be successful.
3.How do you plan on improving the school at each level? What is a specific goal for each level? (elementary, middle, high)
As a District we can improve by continuing the implementation of the District's Strategic Plan and working towards the Profile of a Graduate that was created by a partnership of the School, the Community and Local Business Leaders.
It is important to address our students' needs in the Early Childhood years. Strengthening our Pre-K programs and encouraging, even recruiting, more Pre-K students to enroll in existing programs is essential. If a student is behind when they enter Pre-K or Kindergarten they will continue to be behind as they progress through the elementary years. Some students eventually catch up, while others start a long educational struggle. We need to empower parents to be proactive with their children. Often times, parents do not realize they should be working with their children to prepare them for school long before they show up on campus. As a District we need to help parents understand the importance of reading to and with their children and establishing strong home to school relationships.
Personally, I believe the goals for elementary, middle school and high school need to be consistent and essentially the same. The goal at each level is to show progress. Regardless of the subject, regardless of the student, we should show individual progress. We do not all learn at the same rate, but we are all capable of progress. As a District we need to align our curriculums K-12 (Math, Language Arts, Science, Social Studies) so that we are building the foundations at an early level that will be consistent with the instruction at the higher levels. In addition we need to continue to expand our offerings in STEAM (Science, Technology, Engineering, the Arts and Mathematics) to include new and emerging fields of study. Finally, we need to continue the work we as a District have started with career and vocational studies.
4.What are you looking forward to?
I look forward to the future of our District. I look forward to being part of a leadership team that understands the power of people and the potential of teamwork. The greatest feeling on Earth is to know that somehow, some way, you have had a positive impact on the life of another person. I look forward to the opportunity to serve on a team, with a District that can have that positive impact.
5.What do you feel makes you a worthy candidate? What makes you stand out?
If you really want to know what makes me a worthy candidate and what makes me stand out you should ask someone, anyone who knows me. I can tell you that I am hardworking, caring, and dedicated to making a difference, but that is only my opinion without the validation from others who have seen it, witnessed and experienced it. The details most people seek and that I would like you to know that I am first and foremost a father of twin girls who are in the 8th Grade at PCMS. I am a certified K-9 Elementary Teacher and have worked in Educational Technology for nearly 25 years serving students, faculty, and staff K-12. I believe every decision should be based on children first, children second, and especially on how it impacts our children.
6.Tell me about some of the strengths and weaknesses you feel like you bring to the district?
When we talk about education we should always remember it is and always should be about what is best for our children. Everything we do, every decision we make, and every dollar we spend, should be focused on making our schools better for the children. I am a child centered person. My strength is my commitment to working in a system in which all stakeholders hold children in the highest regards. Pittsburg Community Schools has outstanding faculty and staff and I am humbled when I see the dedication and commitment each and every employee has to making this world better for our children. We all have a role, and we all have an impact in the lives of others.
We all have weaknesses, and I am no exception! My biggest weakness is that at times I struggle working with people who cannot compromise for the greater good of everyone. My goal is to do what is best for everyone involved. Sometimes when difficult decisions need to be made, not everyone is happy with the outcome. Finding common ground and moving forward should always be our goal. We are stronger and better when we work together.