Due to the COVID-19 pandemic, the Marching Dragons have faced multiple challenges this year. From being split into three different class periods to ensure social distancing and having
Dancing through difficulty
Megan Webb, the PHS Dance Coach, who has been involved in dance since she was 2, was also interviewed. She has been coaching dance since she was a sophomore in college and has never had to deal with something like this pandemic in her years of coaching.There can be many challenges when coaching a dance team while trying to limit contact, time without the mask, and trying to be more spaced out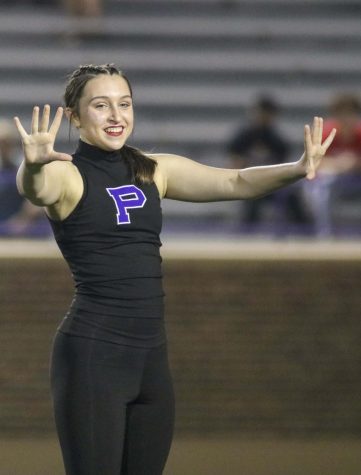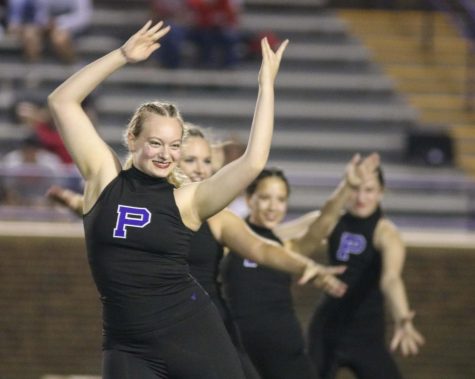 ¨The pandemic has affected coaching in a few different ways this year. Of course the obvious is that Taylor (the other dance coach) and I have to wear masks the entire time and make sure the girls do when they aren't dancing," Webb said.
Reagan Carlson is a senior on the dance team.
"COVID makes a small difference on the dance team dealing with social distancing and the face masks," Carlson said.
There is also the challenge with making sure everybody gets checked in and accounted for.
"We have to give a questionnaire each morning to ensure each dancer and coach is feeling well before coming into practice," Webb said. "The possibility of dancers being quarantined at any moment is also a challenge."
Also, dance team tryouts consisted of performing the routine over Zoom.This resulted in many delays including lagging, music difference and the counts of the routines being off.
"Tryouts were definitely different than what I expected," freshman Faith Leonard said. "We had to learn the dance from videos instead of learning it in-person. I also had to try out with Zoom and the process was different."
Leave a Comment