Students create new club for fishing
A new club may be printed in student's activity handbook next year, as junior Matt Cicero pushes to officialize the fishing club. The process started when Cicero built a petition signed by over twelve interested students to present to the administration. Now he must meet with the administration to determine whether the club will make a good fit.
"I feel like [the process] is not very hard," Cicero said. "It's very quick."
Activities Director, Jeff Staley, says that students must meet a minimum requirement of 10 signatures on a petition to officialize a club at PHS. Then, they must find a teacher who is willing to sponsor the club. And finally, they will meet with the sponsor and interested students and come up with club rules and guidelines. After all this is done, Staley will give the final approval to make the club official.
Freshman JJ White, who is a strong supporter of the club, feels a Fishing Club is necessary.
"There's a lot of clubs that express people's love for gaming and stuff like that," White said. "[But none that let] you express your love of the outdoors."
Cicero hopes that the club will eventually evolve into a school-wide sport.
"I want the club to adapt to a fishing team that goes to tournaments. But for starters [I'd like to] just be able to get together on weekends to just talk about fishing and share a common love."
Even though he still has a few steps in the process to go, Cicero already knows what every student will need to be a part of the Fishing Club.
"You'll probably need your own gear," Cicero said. "Or a fishing license if you're over the age of 16; but other than that you won't need any money."
About the Contributor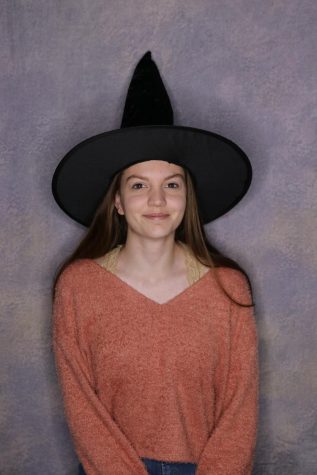 Ashlan Brooks, Reporter
This is Ashlan's third year in student publications. She is involved in Book Club, Key Club, and Archery. Outside of school, she likes to read and write...