Preparing for the takedown: wrestlers train for season
 The new Kansas State High School Activities Association (KSHSAA) considerations have precautions that can be taken relating to practices, tournaments, matches, travel, and more.
"[KSHSAA Recommendations] There's about five pages of them, and they are all things to consider," athletic director Jeff Staley said. "[Wrestlers] won't be wearing masks during the matches, or during conditioning during practice if you are not actually practicing on the mat, then yes you'll be wearing masks if you're off to the side."
Wrestlers will be practicing social distancing when not wrestling. 
"I hope we find ways around Covid that doesn't limit [wrestlers] potential, but we won't have the answer until we have the season and we can evaluate it," Staley said. The seating will be limited like Football.
"KSHSAA released some recommendations, we will obviously be masking when not wrestling, it would be hard to wear masks during wrestling, since it is a high-intensity sport," head coach LC Davis stated. "[KSHSAA] recommend us doing more duels than tournaments, this year you'll see a lot more duels, they want to keep teams smaller than eight, is one of the other recommendations."
"It's dangerous, I don't want my team to get COVID," Davis said. "One person gets it in close contact in the wrestling room and it spreads really fast," 
"[COVID-19] shouldn't really affect any athlete, because if you are really an athlete you would do all your work at home, if practice got canceled you'd do your own practice, it's a mindset thing," Mclntier said. "COVID-19 isn't the only thing to consider when wrestling.
"We use skin protectant before we wrestle, we are constantly telling our wrestlers to shower before and after practice," Davis said. "A lot of the things we are doing for COVID now we have already been doing for years, so hopefully we can adapt easily."
[ngg src="galleries" ids="42″ display="basic_slideshow"]
About the Contributor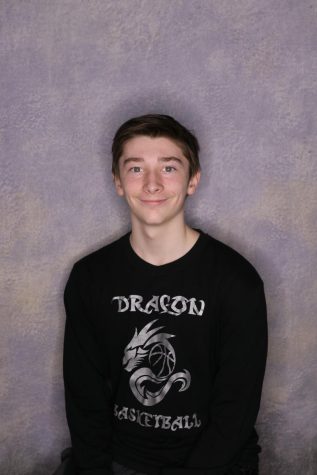 Seth Loudermilk, Reporter, Photographer
Seth Loudermilk is a Freshman and this is his first year on staff. He is involved in Math Club, Key Club, Trio, Archery, Debate, Baseball, Basketball,...