JV volleyball team ends season undefeated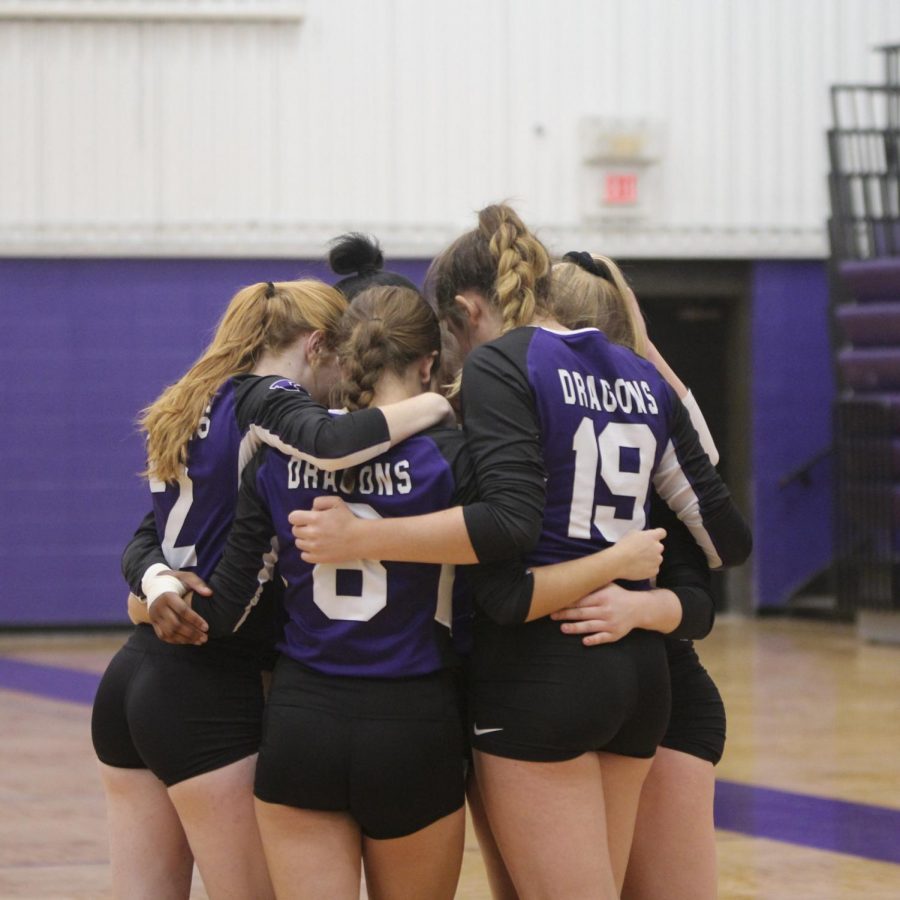 It's the third set and the junior varsity volleyball team is losing 14-9. If Fort Scott scores one more point, the game is over. Freshman Alaycia Harris felt hope of winning fade away and her teammates were accepting defeat.
The Dragons scored a point and the score is now 14-10. Another point is scored and then four more, causing the Dragons to be ahead by one. One more point by the Dragons and they win. On a tip, the Dragons won 16-14.
Junior varsity volleyball finished the season undefeated, winning two tournaments and 12 games in all.
"As far as I'm aware [this is the first time our JV has gone undefeated]," JV coach Morgan Westervelt said. "And if [a JV team has gone undefeated], it's probably been a while since they have."
This was Westervelt's first season coaching. The team started practicing for the season in August and finished in October. By the end of the season, 22 out 55 games the Dragons won was by 10 or more points. In addition to being undefeated in sets, only five matches were lost.
Under new head coach Teresa Van Epps, the season was different from returning players.
"Having a new head coach was different and everything changed," sophomore Cheyanne Hunt said. "We do everything different, for example, last year we would do stats over a certain passing drill, and this year we did it as a warm up."
Going into the season, Westervelt had goals for her players.
"Expectations for me are always to just have fun and play to the best of our ability," Westervelt said. "Obviously, sometimes we have down games but that's always when I come back with just making sure we're having fun and getting the job done."
This season, the team faced many injuries.
"For the first time in my coaching career, I've had to deal with quite a few injuries, changing up the lineups, and that's been something new to me," Westervelt said.
Westervelt credits success to her players' successful season despite the injuries.
"Honestly, having people that are ready to step into any position [was the solution]," Westervelt said. "Maybe not a position that they're comfortable with, [but with] a lot of girls, they just accepted whatever role I needed them to take on."
Westervelt is excited for next fall.
"The sky's the limit with this class. From the beginning of the season, I've told them I have really high expectations for them because I know they can reach them," Westervelt said. "We're losing a lot of key players next season, I think some of these girls can step up and take on some roles."
About the Writer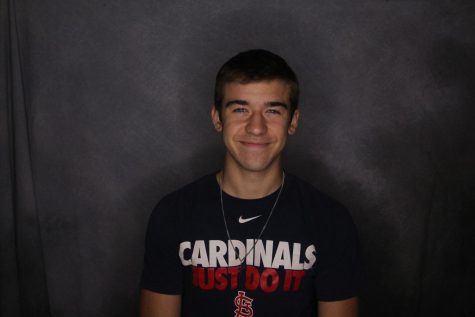 Braden Benson, Business Manager
This is Braden's second year on staff. In his free time, he is a movie addict and loves being lazy. He's involved in sports such as baseball, football,...