From first base to first place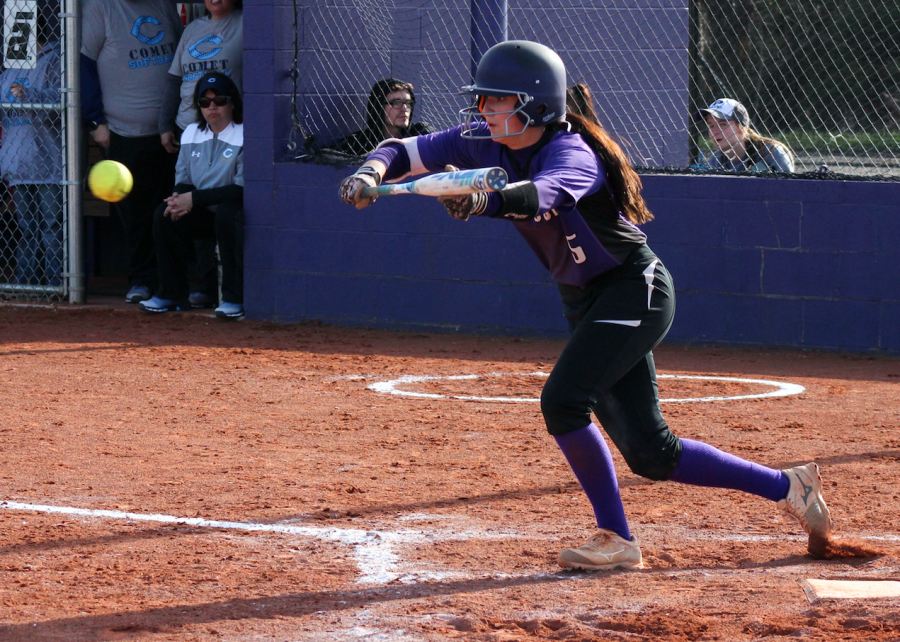 Story by Haleigh Mynatt, reporter
October 12, 2017
Traveling coast to coast, junior Aubree Beitzinger spends 11 months out of the year on softball. Beitzinger attended week-long tournaments in Illinois, Indiana, Chicago, Florida, Georgia, Colorado, and California.
"This summer was really good for my softball career," Beitzinger said. "I got a lot of experience with college coaches and a lot of exposure."
Beitzinger originally played for the Frontenac Flames before she was introduced to the Kansas City Aces and began to play for them in her freshman year. When not playing softball for her summer team or for PHS, Beitzinger spends her offseason training and staying in shape.
"Every day after school I go run, hit, and go over defense drills," Beitzinger said. "It's a lot, but I am starting to get used to it."
Traveling softball can be a time intensive activity that doesn't always allow for free time in the summer.
"It's a lot of work and a lot of traveling," Beitzinger said. "I maybe saw my friends three or four times out of the summer, but that's just how it goes."
Currently with a full offer from Drake, Beitzinger expects to do more visits after this next season of softball where she intends to improve.
Beitzinger said, "I hope to improve my hitting defense this year and to just be stronger mentally."