CTEC provides students hands-on learning
Southeast Kansas Career and Technical Education Center (CTEC) is a place for high school and college students in Crawford County to get a trade experience. Students can earn college credits for free at CTEC. It provides programs such as welding, automobile tech, carpentry, masonry, and HVAC.
CTEC started in 2016 when a team envisioned a goal of fund local districts in trade experiences for their students. CTEC is funded by Gene and Rita Bicknell, Kansas Crossing Casino, Crawford County, and The City of Pittsburg. 
Fort Scott Community College (FSCC) has been a program partner with CTEC since the beginning. FSCC provides program directors of the program and college credits to high school students, college students and adult learners.  
Kris Mengarelli has been the executive director at CTEC since 2017. He works as the director for FSCC at the CTEC campus. Mengarelli has also taught math and has been a football coach for nearly fifteen years. 
"The CTEC program is a pretty good opportunity in my opinion," said Kris Mengarelli, executive director at CTEC. "Whether students want to be in a trade for the rest of their life or they want to get a trade and use it to help pay for college."
The welding program begins by teaching students basic skills like stick welding, gas metal welding, welding with flux core and hard wire. 
During senior year, students are able to mig and tig weld. Students can earn a FSCC certificate, OSHA 10 and take an American Welding Society test to earn a AWS D1.1 certificate. 
"It took me about a year and a half to figure out how my welds would look like and comprehend everything," said senior Kyle Wescott.
"
It took me about a year and a half to figure out how my welds would look like and comprehend everything"
— senior Kyle Wescott
Wescott has been in welding for all four years of high school. He participates in two CTEC programs, welding and carpentry. Wescott joined the welding program because of positive comments he heard from his friends. 
According to Wescott, welding has helped him realize how much money he can make with a trade career to provide for his future. Wescott plans on going into travel welding after high school. 
"I want to make a career out of it and follow my dreams that I want to do," Wescott said. 
Auto tech gives students opportunities to fix and repair cars, put them back together and review the powerpoints they are given. Auto tech is a high school program through Pittsburg High School, not FSCC. Auto tech allows students from other schools to participate in the class taught by Adam Nunn. Students can earn a Safety SP1.  
"In auto tech, my favorite thing was when we were taking apart a police car," junior Austin Garzone said. 
Garzone has been in auto tech for three years. Auto tech has helped Garzone to work independently on his own vehicles outside of school. Garzone wants to pursue a career in auto tech and welding after high school.
"I want to go into vo-tech school," Garzone said. "So I want to get into some vo tech programs." 
Carpentry students can get OSHA certified with two years of training at CTEC. Students start out with basic training and then go into interior design on buildings and then learn how to pour concrete at CTEC.  
"We work on sheds and work on putting insulation in," senior Xander Drenik said. "We build them from the bottom up and then sell them." 
Students who are in masonry have different projects they put together, whether it be laying cinder blocks or bringing the brick and setting it out. CTEC also gives the students an opportunity to do projects in the community. 
"My masonry class has been small," Mengarelli said. "This pandemic has been really hard on our enrollment."
If a student is interested in joining the program, more information is available on the CTEC website or contact Kris Mengarelli or speak with their counselor. 
About the Contributors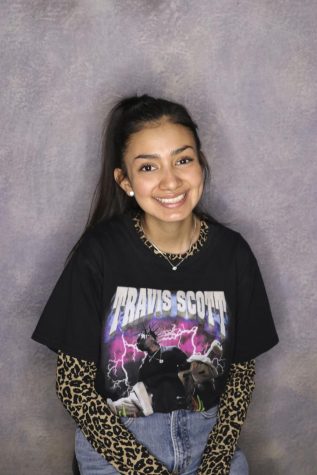 Natalie Ruiz, Photographer
This is Natalie's second year in Multimedia and her first year in Media. She is also involved in FCA as a leader.