Make it sweet: FACS teacher bakes on the side
For the past year, FACS teacher Krystal Henderson has spent her time outside the classroom baking cookies and other sweets. She named her new business Center Star Bakery.
"I had been experimenting with cookies and offering them to friends and family for a couple of months before that," Henderson said. "I have always enjoyed baking [and] cookies were something new and fun I wanted to try."
Henderson is working to expand her business, but has no intention of leaving teaching anytime soon. 
"I would love to have a small building to have my bakery in, for more space," Henderson said. "I would want to build a much larger clientele before leaving to pursue a full-time bakery." 
According to Henderson, she's utilized a variety of methods to advertise her services and can be found on Facebook at Center Star Bakery and Instagram @centerstarbakery.
"I have used Facebook and Instagram business pages to get my name out there and to communicate with current and potential customers," Henderson said. "However, the majority of my business has come from word of mouth, I have great customers that have shared my name and been supportive." 
During the holiday season, Henderson offers gift sets.
"I have various types of sales that offer single cookies, packs of minis and other gift sets," Henderson said.
Henderson originally started with just making cookies for friends and family. 
"When I started making cookies and giving them to family and friends to use for birthday parties, they encouraged me to take it to the next level and charge for my baking," Henderson said.
According to Henderson COVID-19 had a minor impact on her business.
"COVID has had some effect on my business, but I am so lucky that it is not my sole source of income," Henderson said. 
According to Henderson, she has offered a method of delivery that is more Covid friendly. Cookies can be individually packaged complete with labels providing a list of ingredients. 
"Things are still, slowly picking back up," Henderson said. "I have been offering non-contact pickups to try and help the spread and ease the customer worries."
About the Writer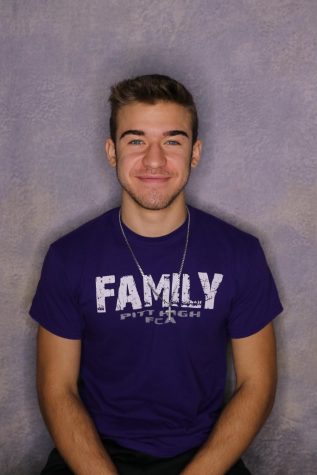 Braden Benson, Reporter
This is Braden, he's one of our writers and has been on staff for three years. Braden is a junior who plays two sports, baseball and football, and is involved...