Behind the scenes: a look at Pippin's makeup
Story by Joy Lee, Strategic Communications Chair
November 15, 2019
Hang on for a minute...we're trying to find some more stories you might like.
Before the red curtains open up the stage to start the show, all 33 cast members rush to get their faces painted, hair done and ready for the first scene. 
On Nov. 15-17, Pittsburg High School theater is performing PIPPIN at the Memorial Auditorium. Senior Kennedy Tomasi, along with eight other students, arrive an hour and a half early to begin makeup and hair on the cast for the show. 
"The makeup in Pippin is very exaggerated," Tomasi said. "It's got lots of shapes and bright colors like red, yellow and blue. A lot of primary colors."
In the production of Pippin, the makeup and hair crew have specific jobs. Tomasi is  assigned to do three people's makeup for the show.
"For makeup, we like to have five or six people because we have 33 cast members and all of them have to get their makeup done in an hour and a half," Tomasi said. 
This past show week, the normal routine for Tomasi and her crew was to first start pin curls; pin curls are the way a cast member's hair is put up for them to be able to wear a wig. 
Next, the makeup crew would come in and get to work on the actors they were assigned to. 
"Whether [it] be 10 simple circus looks or three more time-consuming characters, we each do our assignments given to us by our fantastic makeup captain, Rebekah Sheward," Tomasi said. 
After makeup is finished, the cast members put on their wigs and are ready for the show.
"We really just go as fast as we can on each person while still keeping it simple and neat," Tomasi said. "It really takes a team of people."
About the Contributors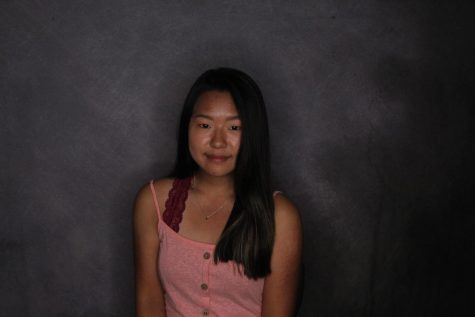 Joy Lee, Strategic Communications Chair
Joy Lee is a sophomore and has been on staff for two years. She enjoys working with her newspaper staff as well as playing on the tennis team. Joy is a...