A Behind the Scenes Look into "She Kills Monsters"
With this year's fall play "She Kills Monsters" underway for production in two weeks, tech and stage crew are ensuring that all props, costumes, along with sets are finalized.
Some of the most important costumes are the dragon heads that the PHS theatre program rented from Shawnee Mission North Highschool
"The heads represent the five-headed dragon Tiamat from Dungeons and Dragons, which is the ultimate monster," technical director Chuck Boyles said. "We rented the dragon heads because we didn't think we were going to have the time or the resources to build it ourselves. However, we were fortunate enough to have the SMNorth technical theatre director Chris Parsons rent them to us in order for us to have a successful show."
One out of the five heads was made by a student there, who's will remain unknown due to it not being given out, that now works as a puppeteer for Disney.
"I was really surprised when I found out we were able to get the dragon heads and the fact that one of them was made by someone who works for such a big corporation," sophomore Ashley Singh said. "I think it's kind of inspiring actually because it makes me want to further my career with tech to hopefully get to where he is now."
For each monster's head, a member of the cast must wear one of Tiamat's heads. Sophomore Alyvia Swartz was given an ensemble role for the show and claims to feel instant relief when in character.
"At first, seeing the dragon heads was very intimidating. When I put it on though, all of my anxiety went away. It's like wearing a backpack with a covering on top so you can only see your feet," Swartz said. "I think the audience will love it. If they are D&D lovers, it'll almost be like their fantasy worlds are coming to life in front of their eyes."
About the Contributor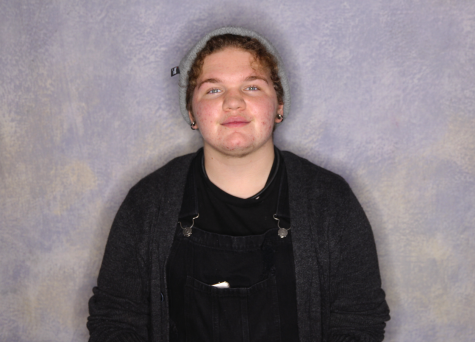 Lane Phifer, Multimedia Editor
This is senior Lane Rozin Phifer's fourth year of being apart of the Pitt Media staff along with his second year of being Multimedia Editor. Lane is also...