Sophomore wrestler places fourth at state tournament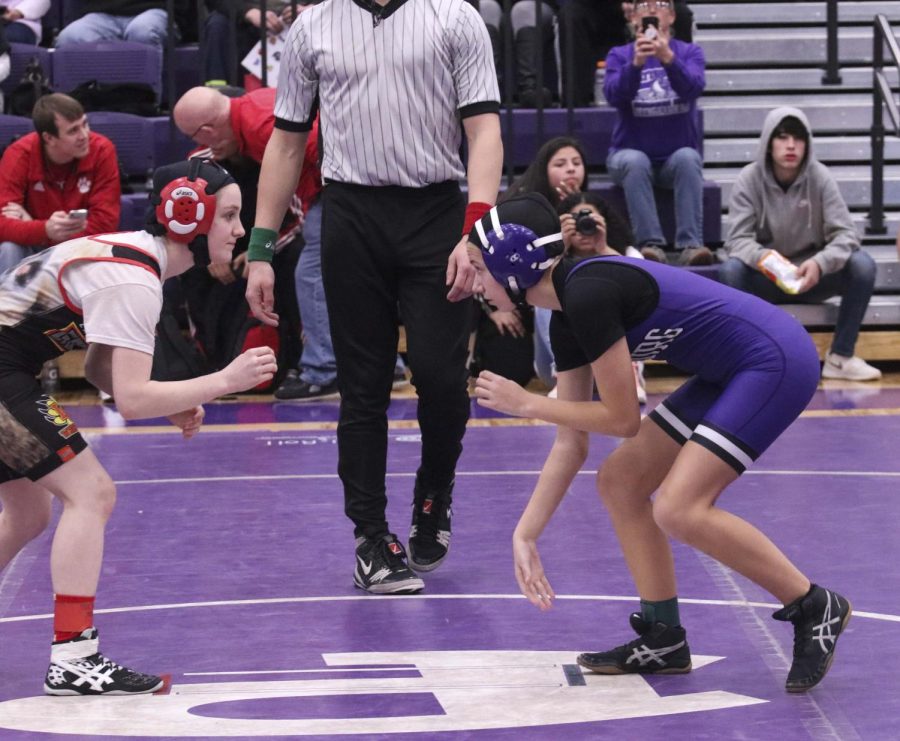 Story by Vincent Norman, Reporter
March 1, 2019
On Feb. 9, sophomore wrestler Rebeccah Jones competed at the McPherson Girls State Wrestling Championship and won fourth place in her weight class of 106 pounds.
80 schools competed in McPherson, Kansas and with Jones representing it, Pittsburg High School placed 52nd.
"Her points alone were pretty good, so being in the top [52] with one girl is pretty good," head wrestling coach LC Davis said.
This was Jones's first time competing at state.
"It's a cool experience — knowing that me working hard is going somewhere and that I can see what I want to do in the future," Jones said.
Being the only girl on the team, Jones doesn't get to practice often against other girls.
"I just practiced hard during the practices with the boys," Jones said. "It was more of mentally preparing than physically."
Because girls' wrestling isn't a sanctioned KSHSAA event, it doesn't have any official state tournaments. According to Davis, girls wrestling will become an official sport regulated by KSHSAA in April.
"I feel like it's a great accomplishment for her. I sent her with the hope of her placing," Davis said. "We're excited for next year when we have an official state tournament and she can get all the recognition she deserves."