'Hamilton' on Disney+ Review
Five years after its Broadway debut, the award winning musical 'Hamilton' is now available to anyone with a Disney+ account as of July 3.
Created by American composer, playwright, performer and producer Lin-Manuel Miranda (who also portrayed Hamilton himself), 'Hamilton' is a modern retelling of Alexander Hamilton's journey in becoming one of the founding fathers of the United States and the legacy he left behind.
Since it's debut, the musical has stolen the hearts of millions across the world. According to Broadway World, a theatre news website, 'Hamilton' has made over 6 million dollars in ticket sales. In 2016, the musical won 11 Tony Awards along with the 2016 Pulitzer Prize in Drama.
As someone that has been a fan of the musical from the first moment I heard it, I was excited when I discovered that there would be a filmed version of the show that is easily accessible.
While I have not had the honor of seeing a live performance, being able to watch the movie in the comfort of my own home without having to spend hundreds of dollars was nice, not to mention that I could sing along as loud as I wanted.
Songs such as "My Shot," "Satisfied," "Non-Stop" and "It's Quiet Uptown," along with many others, have a pleasant mix of theatre and hip-hop music that instantly makes you want to sing along—the show stands out more than your average musical.
However, the songs themselves aren't the only amazing things about the movie. From the choreography, videography and dramatic close-ups—which would not have been achievable in a live performance—I can honestly say that Disney+'s 'Hamilton' is one of my favorite filmed musicals of all time.
Another thing that I admired was how the revolving floor sped the transitions from scene to scene, along with how it gave an element of realism that made me feel as if I was physically there and a part of the show.
But despite all the theatrical elements, my favorite part of 'Hamilton' is how family friendly, educational and diverse the cast is. While a vast majority of the characters, who are based on real people, are originally white, the casting directors casted actors and actresses based on their talent rather than the color of their skin.
Overall, if you're looking for something to watch with your family, love musicals, or just love learning a little more about American history, Disney+'s 'Hamilton' is for you. It has a little bit of everything for everyone, whether or not you consider yourself a fan or musicals.
About the Writer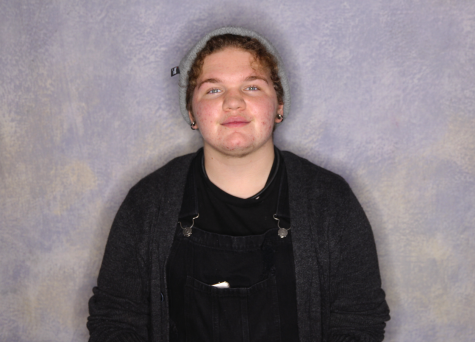 Lane Phifer, Multimedia Editor
This is senior Lane Rozin Phifer's fourth year of being apart of the Pitt Media staff along with his second year of being Multimedia Editor. Lane is also...