Post Malone underwhelms, but delivers new pop sound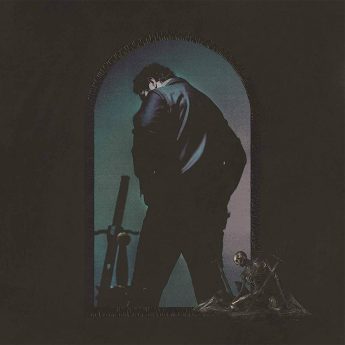 After his break-out single, "White Iverson", singer-songwriter Austin Post, known as Post Malone, has been on a meteoric rise from opening for Justin Bieber, to selling out shows all across the world. Post's newest album Hollywood's Bleeding, was released on Sept. 6, 2019.
I've been a fan of Post Malone ever since his first record, Stoney, was released back in 2016. I immediately fell in love with his unique voice and often autotuned delivery by the first time I heard him. Malone has won two American Music Awards, a Billboard Music Award and a MTV Video Music Award and has been nominated for four Grammy Awards.
The album opens up with the title-track, "Hollywood's Bleeding." I really enjoyed this track as it built up to an awesome conclusion. This song really set up the album well with a great, kind of ominous vibe to it.
The next song that caught my attention was the third track, "Enemies" featuring Charlotte rapper, DaBaby. Post's vocals make for a very catchy hook and DaBaby's verse is one of his trademark, consistent verses that he is known for dropping.
Track number six, "Circles," was the next song that I enjoyed. Post's vocals have a reverb effect, which I think helps the song's upbeat tempo. This song has a positive vibe to it but the lyrics suggest a depressing tone.
"Die for Me" featuring Future and Halsey, which is the seventh track, really caught my ears, and is one of my favorite songs on the whole album. Post's vocals are autotuned and has reverb over it, which really makes it sound nice. Future delivers his signature autotuned flow on his verse, and towards the end of it he even matches Post's high notes in the chorus. Halsey's verse is alright, definitely not my favorite, but it gets the job done.
My overall favorite song from this project is track number nine, "Take What You Want" featuring Travis Scott and rock legend Ozzy Osbourne, from the band Black Sabbath. The beat on this track has a distorted guitar sample which worked perfectly with Osbourne's excellent and iconic voice. Post sings a pretty consistent verse, but really stands out when he takes a shot at singing the chorus that Osbourne sang before him. Travis Scott's verse in enjoyable enough and his voice is incredibly autotuned. As if to put a cherry on top of this already amazing track, there is a jaw-dropping guitar solo that is simply put, stupendous.
Other tracks I enjoyed where "On The Road" featuring Lil Baby and Meek Mill, "Sunflower" featuring Swae Lee, and "Goodbyes" featuring Young Thug.
While this project has numerous high-points, there are some low-points too. For instance, the track "Allergic" is not my favorite by any means. This song does not match the feel of the project and seems out of place. This is the same for the song, "I'm Gonna Be". This project lacks cohesion and doesn't seem like a complete thought. While Post has said that he didn't make this project to be radio friendly, its rather obvious that he did. Following up his sophomore album, Beerbongs and Bentleys, this has been the "pop-iest" project he has made to date.
Overall, this project left me rather underwhelmed. Leading up to the release, I was very excited for this project as I am a huge fan of his earlier works. But ultimately, Post doesn't really do anything new or exciting on this project. In my humble opinion, Post has a lot of potential, but isn't necessarily showing it with his latest project.