District implements new program to prepare students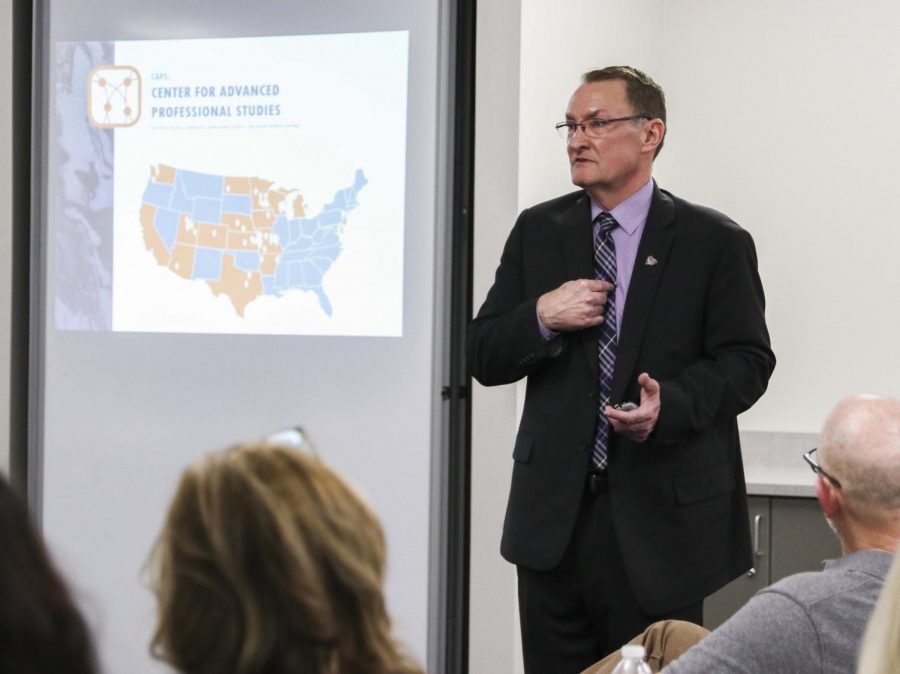 There is a new program that will be coming to Pittsburg High School next year. Center for Advanced Professional Studies (CAPS) is a program that allows students to get immersed in the community and prepare them for the workforce with personalized learning experiences.
"It's similar to [internships], but it's somewhat different because we're not going to ever go out and spend a month in one particular area," assistant superintendent Dr. Brad Hanson said. "We're going to just give kids day-to-day experiences."
This program would take the space of two classes a day and the grading will be based on participation, professionalism and the quality of work students put in.
"Students would commit to two class periods a day," Hanson said. "The student experience will be based upon activities designed to develop professional skills, guest speakers and business/industry tours to assist in learning everything about that particular career area in the Pittsburg community, and collaborative project-based work that is provided by our business community."
The CAPS program will help students develop professional behavior and try to prepare students for real-world situations.
"It gives kids an opportunity to test drive what their future might look like," Hanson said. "The big piece of the puzzle is being able to help young people understand what it takes to be successful in the future."
The CAPS program's goal is to not only prepare students for their future but to also benefit the community as well.
"Our goal is to educate students so that they can be successful in the workforce beyond high school or college," Hanson said. "If we're communicating better with our patrons, [we are] creating experiences for students that are going to help them in the future, then it's going to be a win-win. It's going to improve the community, and it's going to improve the school as well."
The next step for the CAPS program is to recruit students who are interested in the program.
"It'll be a risk for a student to say, 'Yeah, I'll spend two hours a day next year in that particular program,"' Hanson said. "Somebody's gonna have to step out and take a leap of faith. We have to start recruiting kids who're interested in taking a little bit deeper dive."
About the Writer
Sarah Alcantar, Reporter, Designer
Sarah is a junior and this is her third year on staff. Outside of newspaper, she is involved in debate, volleyball, soccer, Spanish club, FCA, book club,...