Competing from the screen: a new Esports club available at PHS
On Tuesday, Feb. 25 there will be a meeting for the new Esports club for the high school at 7:45 a.m.
"Esports is just like any other sport, you have a group of people competing against each other," said Jamie Howard, Technology Integration Specialist and co-founder of the Esports club. "We started one at the middle school last semester, so now we're adding by bringing the high school on too."
Howard collaborated with Joe Hugo, a 6th-grade social studies teacher at Pittsburg Community Middle School, in creating Esports.
"We just wanted to reach as many kids as possible," Howard said. "Not everybody wants to play football, basketball, volleyball or softball. Some people just want to play video games and they're really good at them."
Esports is competition for the 21st century just like other high school sports.
"We've played teams all over the nation: New Mexico, Rhode Island and those are just middle school kids," Howard said. "Esports is really just competing in a video game. It's like going to a football arena and watching a football team play, except for that our players are up against a screen with an Xbox."
However, to be involved in the club, students don't have to compete in tournaments. There are other ways to be an active member.
"We also have shoutcasters, which are commentators," Howard said. "[Just like sports announcers] on TV talking about a football game, we have middle school kids commentating on our matches. We have media specialists [who are] people that work on our website and make sure our tweets [meet their standards]."
There are also Esports leagues in college and some even give out scholarships to teams at tournaments.
"If you look up on ESPN, they have a list of colleges throughout the nation that gives a scholarship for Esports," Howard said. "Fort Scott Community College now has an Esports scholarship, and they're signing people to come play and compete. So you could go to college for free if you're good at a video game, just like if you are an amazing point guard for a basketball team."
About the Contributor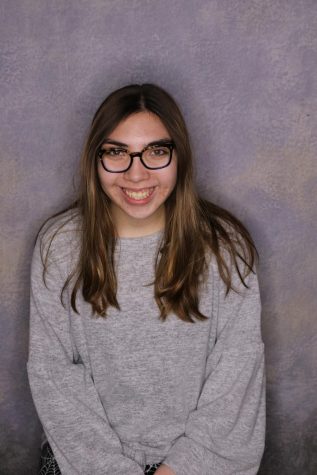 Sarah Alcantar, Reporter, Designer
Sarah is a junior and this is her third year on staff. Outside of newspaper, she is involved in debate, volleyball, soccer, Spanish club, FCA, book club,...