AP test scores increased in 2019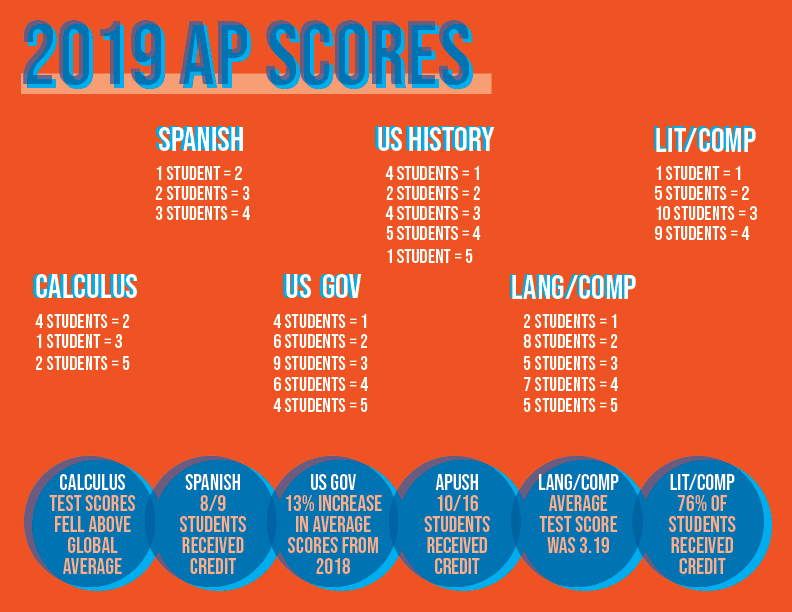 According to CollegeBoard exam results, Advanced Placement (AP) PHS students increased AP exam scores in 2019. Scores spiked to a 67% average passing rate in 2019, from just 47% the year before.
Scores have increased every year since 2015.
Marjorie Giffin has taught AP U.S. History for 12 years and AP U.S. Government for five years. She credits the students' improvement to the caliber of students in AP classes.
"The kids are usually really good and engaged and want to be in there," Giffin said. "I love teaching them."
Rashell Yockey, AP Calculus teacher for three years, agrees.
"The kids on the AP track are inherently more curious and won't ask 'When am I ever going to use this?'" Yockey said. "They ask a lot more questions instead of saying 'just give me the answer.'"
According to CollegeBoard, the AP program gives students a chance to "tackle college-level work while they're still in high school and earn college credit."
Students must take the AP exam at the end of the year to earn college credit for the class. The exam is graded by qualified professionals on a scale of one to five and a score of three or higher is required to receive college credit.
AP Language and Composition teacher Emily Rountree affirms the difficulty of the exam.
According to Rountree, the AP Language and Composition exam is about three hours. The student is asked to read four or five rigorous passages and answer multiple-choice questions, then write three full-length essays in rhetorical analysis.
"It's just a really long test and it's really difficult," Rountree said.
Senior Mikayla Kitchen is currently enrolled in AP Spanish IV and AP U.S. Government and completed AP U.S. History and AP Language and Composition last year.
According to Kitchen, she was prepared for her AP exams.
"[In] my AP U.S. History Class, Ms. Giffin's tests were actually harder than the actual AP test and I received a 4 on that exam," Kitchen said. "On the AP Lang exam I received a 5 and we were very, very well-prepared for that."
She has goals this year to pass both of her AP exams.
AP teachers also have goals.
"I know it's a lofty and unreasonable goal to want everyone to pass, but I really want everyone to pass," Rountree said. "I think that probably a more reasonable goal would be 75%."
Giffin recommends AP classes to anyone wanting to pursue higher education.
"If you're going to go to college, I would highly recommend an AP class, whether it's mine or somebody else's," Giffin said. "That rigor is just different than what it is in a regular classroom."
About the Writer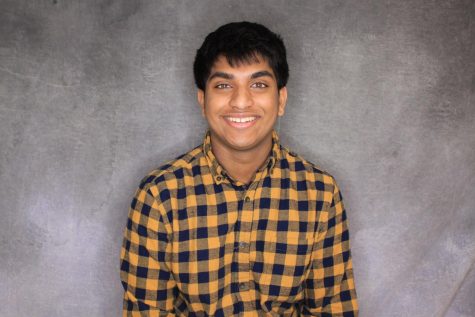 Jacob Mathew, Reporter
This is Jacob's first year on the newspaper staff at PHS. He is also involved in debate, scholars bowl, forensics, math club, key club, FCA, karate, Spanish...