Peery Named State Forensics Champion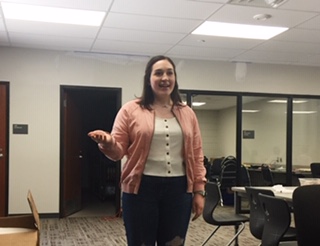 The school made history on May 4 as junior Scout Peery became the first PHS student to win the Kansas State High Schools Activities Association (KASHAA) State Forensics Tournament in foreign extemporaneous speaking.
This is Scout's second year competing in foreign extemporaneous speaking, but third year competing in forensics and debate.
"Scout has really grown as a speaker and an extemper," head forensics and debate coach Julie Laflen said. "Last year she was really starting to develop skills. This year, she grew a lot."
To compete in either of the two extemporaneous speaking events – foreign or domestic – the speaker must prepare a seven-minute memorized speech in 30 minutes. The speech must answer one of the three questions drawn out of an envelope at the beginning of that round. These questions change depending on which division you compete in. For foreign extemp, you will be given questions about news in other countries.
"
"When I heard them call my name for first place, I kind of just froze up," Scout said. "I didn't think that [it could really] be happening.""
— Scout Peery
"You have to know a lot about foreign countries and what's happening," Laflen said. "If someone asks you a question about some tiny little country, you should be able to know where the country is located and a little bit about what's going on. It's very challenging."
On top of being the first PHS student to win in her category, Laflen said Peery also broke barriers in another way.
"Being a foreign extemper is kind of difficult as a female because it's a very male-dominated activity," Laflen said. "She was the only female in finals. To see her up there being awarded a state championship was awesome."
To win, Scout first had to go through the preliminaries, quarters, semis and eventually the finals. She competed against 30 schools from across Kansas and came out on top.
"I thought I was going to do moderately okay," Scout said. "I did better than I thought I would."
About the Writer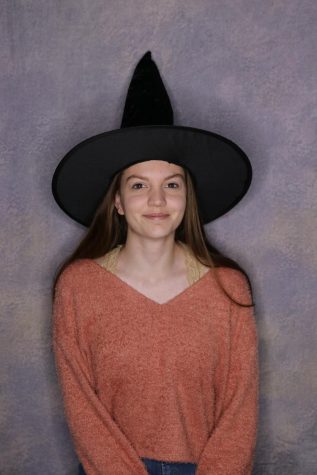 Ashlan Brooks, Reporter
This is Ashlan's third year in student publications. She is involved in Book Club, Key Club, and Archery. Outside of school, she likes to read and write...