Clocking in
Student learn real-world skills by working long hours outside of the classroom in addition to balancing their school workload.
May 1, 2019
It's a day after school and senior Leyton Marler clocks in at The Mall Deli, grabs his apron and begins preparing his first order. After his shift, he cleans up and heads home, trying to get his homework done for the next school day. This is his life as a working student.
According to 83 students surveyed by The Booster Redux, 65% reported maintaining employment and working between one to 30 hours a week, and 44% of students have jobs so they get a sense of independence. Marler, along with approximately 17 other students surveyed, work to support themselves.
"I needed the money because I live with my sister," Marler said. "I don't exactly have parents that will provide for me, so I provide for myself."
Marler had to decide between staying with his older sister or moving with his parents.
"I wanted to stay and live in Pittsburg. My other options were the Kansas City area but I really like it here at PHS," Marler said. "It's definitely a little weird because she is only five years older than me so I still see her as a sister sometimes, but she has become more of an authority figure."
"
I don't exactly have parents that will provide for me, so I provide for myself."
— Leyton Marler
According to Marler, his job has taught him life lessons he hasn't learned in school.
"[My job has taught me] time management, to say the least, and even how to do taxes," Marler said. "I don't have time to fit a lot of things in my schedule and I learned how to deal with people in a work environment."
Wayne McCabe, the general manager of Sonic Drive-In, has witnessed the growth kids experienced while working at Sonic.
According to McCabe, 23 of Sonic's 50 employees are high school students.
"They can start out as a 16-year-old and can be really shy, but by the time they head to college, they are really outgoing," McCabe said. "They learn how to communicate better with people and with their coworkers."
Along with growth in personality, McCabe believes students have learned financial responsibility.
"When they work anywhere, they start learning to budget their own money. They learn how to pay some bills and pay their own insurance or even their own cell phone bill," he said. "They aren't just relying on mom and dad anymore, they learn the value of their own money."
According to Marler, working taught him how to think on his feet and how to handle new situations.
"One time, I made a sandwich and put the wrong meat and cheese on it, so I got yelled at for doing it wrong," Marler said. "It was new. I had to learn a lot of the new stuff by myself."
According to Superintendent Richard Proffitt, the school district is drafting a new plan to prepare students for life after high school
"We were trying to raise achievements scores but that made every student just a data point on a graph. We were so focused in on making those that we got away from a lot of the other things that are important," Proffitt said. "Whether you want to call them soft skills, employment skills or character development skills, they all are all critical parts of a person… It doesn't matter if it is just communication, collaboration or showing up to work on time, or even being self reliant."
"
Whether you want to call them soft skills, employment skills or character development skills, they all are all critical parts of a person."
— Richard Proffitt
Currently in the high school, multiple programs are working to educate students on employment skills. Special education teacher Jill Kangas started a project so her students could gain communication skills and work etiquette through their Life and Career Skills program (LCS). LCS is a program where special education students learn how to do basic everyday practices that they will need after high school, such as comparing prices at the grocery store or running errands.
"I think it will teach them what employers expect," Kangas said. "They have to treat [employers] differently and talk to them differently so they learn that they can't say no and they have to do it the boss' way and not their own way."
In addition to learning how to function in a work environment, consumer math teacher Hannah Davis is also teaching her students life skills through a student-ran business, NeedySpeedy Coffee.
"I think it increases confidence and it gives them a willingness to put themselves out there. They feel better about interacting with adults and peers," Davis said. "Most jobs today you have to interact face-to-face or communicate and problem solve."
One of Davis' students, junior Jocelyn Bolte, believes it gives her a sense of independence.
"Mrs. Davis doesn't really help us at all," Bolte said. "We have to communicate with each other and problem solve on our own."
Regardless of where they put the hours in, McCabe feels that working jobs, in addition to schooling, teaches kids real life skills outside of the classroom.
"The fast-paced business environment puts the kids through stressful new situations," McCabe said. "It teaches them responsibility and vastly prepares them for real life."
Q&A: Student spotlight
The Booster Redux interviewed students about the challenges and rewards of jobs. Below are their responses.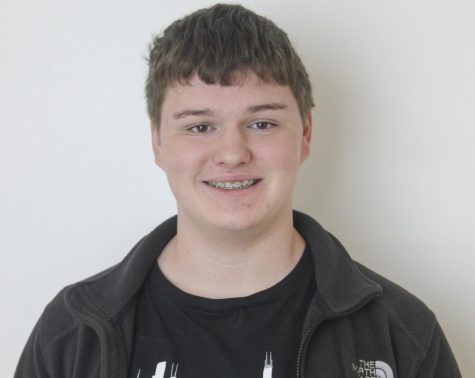 Nate Shriver, junior
"My parents were the ones who originally thought I should get a job because I was spending a lot of their money. Usually, I work about 30 hours a week and sometimes my hours can be kind of crazy. Tonight, I work from five to midnight, but tomorrow, I start at six. Sometimes, my grades suffer because I'm not home to do my homework. I don't have a lot of time to do any extra things like hanging out with my friends or anything like that because I'm always working."
---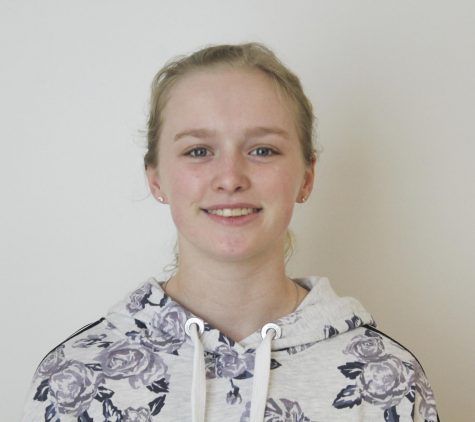 Kamryn Bennett, junior
"My mom knew I was capable of handling a job and I wanted to be more independent and didn't want to spend my parents' money all the time. I usually save my money or put some of it towards my car payment or sometimes, I'll help out my family a little bit. I've definitely learned how to work with difficult people and how to deal with situations that I'm not used to. I work quite a bit and I'm in photojournalism, so I don't get to shoot on Friday nights."
---
Logan Mackey, sophomore
"One time, someone wasn't done eating, and I bussed their table. They were in a hurry, they brought out their food and there was nobody there, so I bussed the table. As soon as I finished, he was like, 'We're not done eating.' My boss told me that it has happened before and it will probably happen again. Having a job has taught me I don't want to work in the food industry for the rest of my life. School doesn't convey how important it is to go to college, and how worth it is to get the education you want."
Student Survey: What would you do with $50?
The Booster Redux surveyed 83 students and asked what they would do with $50. Below are the results.