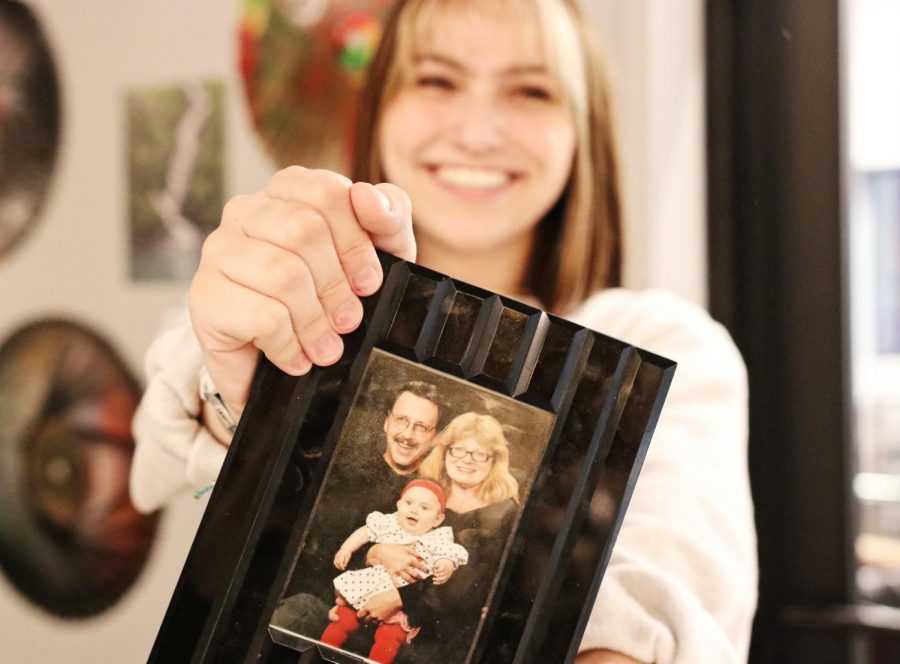 Photo by: McKenna Hodges
Adopted senior Franchesca Brownhanney contacts biological sister
November 30, 2020
Maybe baby, baby maybe?" Darlene Brown sang to her husband Paul Hanney after answering a phone call from the adoption agency, learning that a mother wanted to meet with them.
After going through the adoption process with the state of Kansas for three years, on Dec. 24, 2002, Hanney and Brown went to the Ronald McDonald House Charities of the Four States (RMHC) to bring home their adopted daughter, senior Franchesca Brownhanney, for the first time.
"The birth mother wanted to select which parents she would give her baby to, and she interviewed all four parents," Brown said. "From the minute we met the birth mother, it was almost as if it was meant to be."
Prior to adopting Brownhanney, her parents had a home study held within their house for the adoption agency to assess the safety of their home.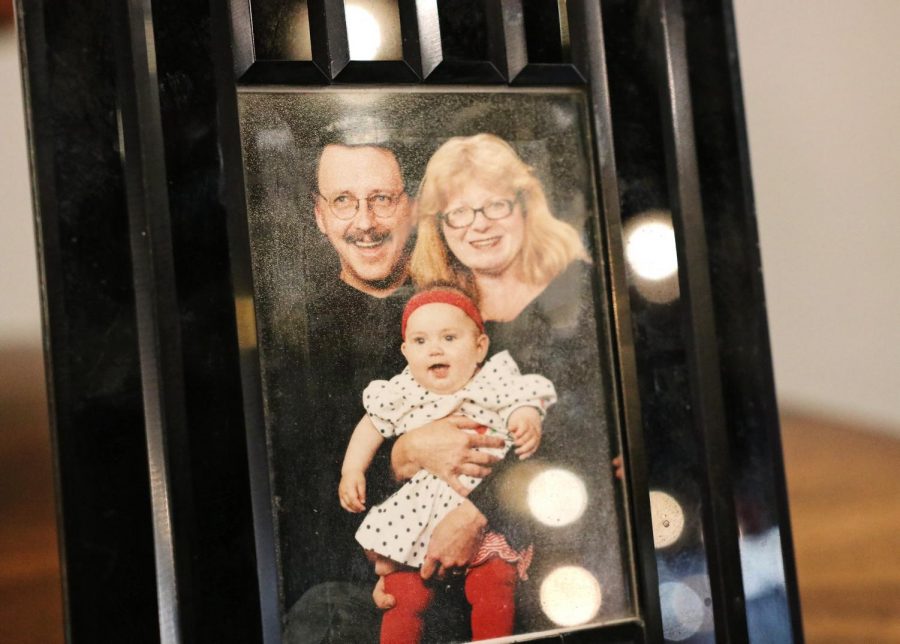 "We were blessed to have a woman from the agency in Fort Scott come to our home and interview us," Brown said. "We could not bring her home because she was born in Missouri and she couldn't cross the state line, even though the state line was three miles from our house."
Brownhanney was roughly a month old when she was adopted. From a young age, Brown and Hanney were open to naming their adoptive child Brownhanney as a result of the adoption and encouraged her to embrace her adoptive identity by having her read books about adoption.
"They told me that I was adopted and that they wanted to be 100% honest and open with me. They told me that being adopted was okay and that it wasn't anything to be ashamed about," Brownhanny said. "They didn't make me feel weird about it, they treated it as something that was very normal. It doesn't feel like I'm adopted, it feels like I'm just their kid."
Growing up, Brownhanney often asked her parents questions about her biological parents.
"The birth mother made it clear that she really didn't want an open adoption, but that when she turned 18, Franchesca could contact her," Brown said. "She asked about her over the years. Particularly around her birthday and Christma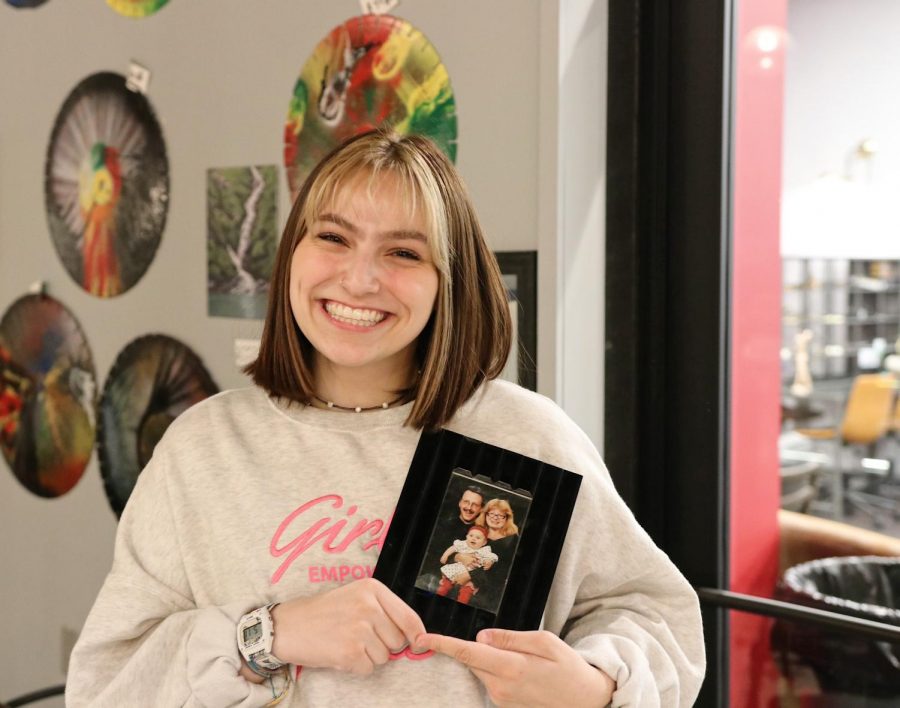 s has been a difficult time for her. I'm sure it's true for all kids that are adopted."
However, since the adoption was closed, which means that the record of the biological families information is sealed, most of Brownhanney's questions remained unanswered until she was given a letter explaining why she was put up for adoption.
"When I was adopted, my biological Mom wrote a letter to me about why she gave me away and told me that Paul and Darlene would keep me safe and give me the best life possible. Based on the letters, she was going through a lot," Brownhanney said. "I could have been living on the streets or in homeless shelters. It could have been a terrible experience and I'm so grateful that this happened to me."
After years of wondering about her biological family, Brownhanney recently reached out to her biological sister.
"I found [my biological sisters] Instagram and sent her a message of what I wanted to say. She replied, and it turns out that we have a lot in common," Brownhanney said. "Her name is Shae and she currently lives in Indiana but plans to visit Joplin soon to visit her family, and I think we're going to connect then before I go to college."
According to Brownhanney, her birth mother doesn't seem to want to contact her.
"As for my mom, I don't think she wants to connect. My sister had told me that she seemed put-off and surprised that I had even reached out," Brownhanney said. "I don't want to open a wound that was long gone or start anything, I just wanted closure."
Because of Brownhanney's experiences with being an adopted child and the impact her parents have on her, she plans to adopt in the future.
"
I don't want to open a wound that was long gone or start anything, I just wanted closure."
— Brownhanney
"Growing up around an environment where being adopted was all I knew and I was taught is probably the biggest factor in me deciding to adopt," Brownhanney said. "There are thousands of children out in the world right now in the system or about to be, and knowing that I have the ability to change that, like my parents did and acted upon, motivates me to adopt as well."
According to Hanney, deciding to adopt was one of the best choices he and Brown have made.
"I couldn't imagine that if we had a child of our own that it would be any different because she was selected for us and it was the best decision we've made," Hanney said. "Everything about the way it turned out is unbelievable. It's just been a wonderful experience and we have been completely blessed these past 18 years."