Friendship, sisterhood, community. These are all the characteristics that the Girl Gang strives to achieve. Senior Addy Campbell is passionate about being a part of a strong community for young women. Campbell was able to do this because of her mentor Mariah Calyn, who founded the Girl Gang.
"Girl Gang is a community of women designed to come together as sisters and support each other," Campbell said. "We're trying to combat the constant comparison and separation that happens so often between girls."
On August 24, the Girl Gang had their first meet and greet. The event took about 3 months to plan. With about 27 girls attending, the night was successful.
"It was my mentor of about four years' idea. She and I are basically the same person, so she had me help her out," Campbell said. "Originally, at the beginning of the summer it was just an idea in our heads to start a hangout of girls in the SEK but by the beginning of the school year we had our meet and greet."
The purpose of the Girl Gang is to support each other and provide a caring environment.
"I want every girl to be able to feel loved and that they have people there to support them. I want to create an environment of sisterhood. [Plus] I absolutely love hanging out with girls around the area and making new friends," Campbell said.
Campbell hopes that this group will help strengthen and spread positivity through young women.
"I have always wanted to just encourage other girls to be the strongest, best, most confident version of themselves." Campbell said. "So many girls today struggle with comparison issues and never feeling like enough. That breaks my heart because they need to know how loved and beautiful they are."
About the Writer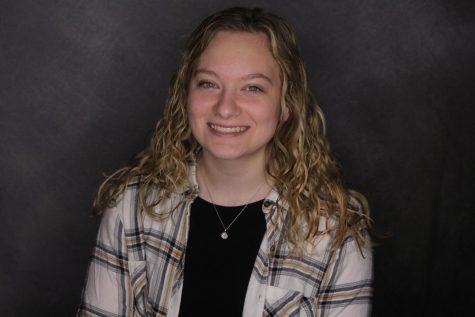 Mattie Vacca, Reporter
Mattie is starting her second year on staff as a writer. Outside of newspaper, she dances on the PHS dance team and dances competitively at the Y Academy...