Turnbull selected for Korean War Legacy Project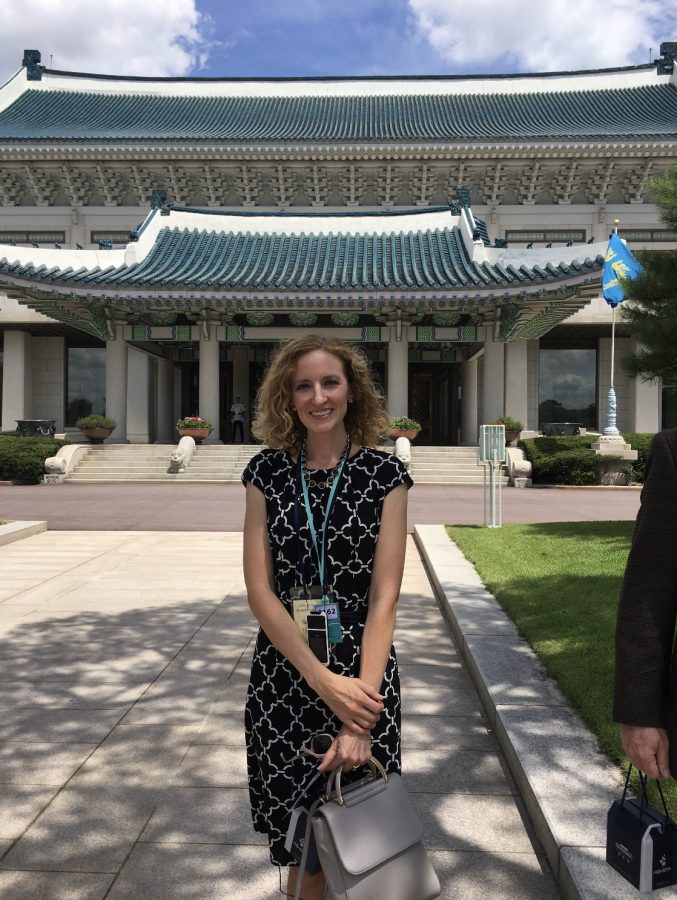 Social studies teacher Rebecca Turnbull was selected by the Korean War Legacy Project to travel to South Korea to learn about Korean culture last summer. Korean War Legacy's goal is to inform the public the outcomes of the Korean War and how it has affected the world.
"[The application] was opened to teachers across the United States. There were under 30 I believe who were selected," Turnbull said. "[Korean War Legacy] provides this research trip for not only Korean culture, there is also a huge focus on how [South Korea] advanced after the Korean War economically."
Turnbull witnessed many of these economical advances and different sites while she was in Korea. She went to see the Blue House, which is Korea's equivalence to our White House and stayed overnight in a Buddhist temple. But out of all the sites, her favorite was visiting the Demilitarized Zone (DMZ), the area between North and South Korea.
"We got to go so close that I have pictures of the North Korean flag that we could see across the way and the South Korean flag [was] just right there, so that was really neat," Turnbull said.
The visit wasn't all about sightseeing. There was work to be done before she even embarked on her trip.
"We had five webinars that I had to attend and readings to prepare for that," Turnbull said. "So there was essentially homework leading up to this where I learned a lot about the war. I learned about veterans and about Korean culture."
Turnbull is excited to bring back what she learned from this experience into her classroom next semester for American History.
"The Korean War is something that is not covered in-depth in textbooks. Listening to the interviews from the Korean War veterans was the most eye-opening to me," Turnbull said. "I think it is something we need to learn about. While visiting Korea I was amazed to see how much the country has grown in the time after the war, not only in rebuilding their infrastructure, but also their growing economy and democracy."
About the Writer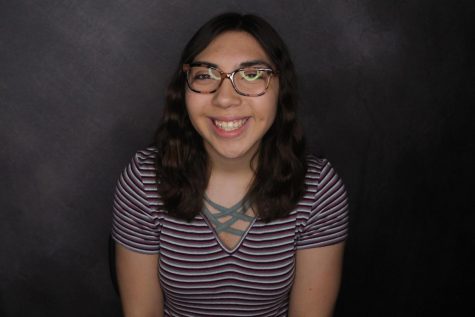 Sarah Alcantar, Assistant online co-editor
Sarah is a sophomore and this is her second year on staff. Outside of newspaper she is involved in debate, volleyball, Spanish club, book club, and HOSA....