Creating new experiences
Student volunteers as class aide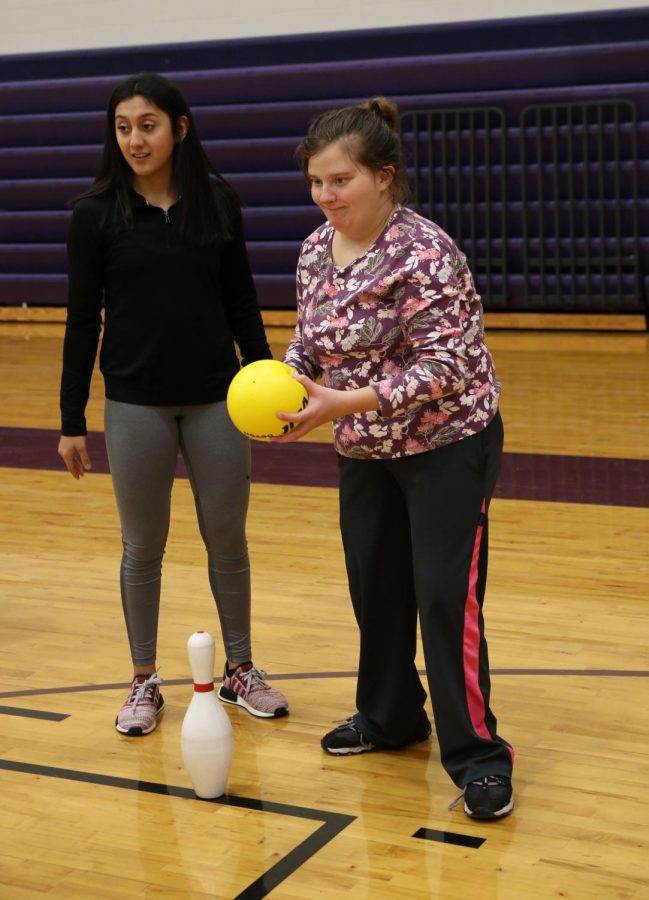 Every fourth hour, senior Arely Rodriguez heads down to special education teacher Amber Kloster's classroom to see the kids who are some of her best friends.
Rodriguez is a student aide in Kloster's class and also helps out with the Special Olympics.
While in Kloster's class, she plays games with the students in gym, assists the paraprofessionals with lessons.
"I try to be a friend to them," Rodriguez said. "Whenever they see me, they recognize me and get excited. They don't get to experience meeting new people often and all they want is someone to show interest in them."
On Rodriguez's first day, Kloster was surprised by how well Rodriguez would work with the students.
"She hadn't made a connection with the students before and I wasn't sure how she would react," Kloster said. "She immediately started interacting with the students and seemed very comfortable."
While spending time with the students in Kloster's class, Rodriguez has especially bonded with one of the kids. Rebecca Smith quickly warmed up to Rodriguez after they spent time together talking and playing games.
"[Smith] opened up to me faster than I did with her. We were playing tag and she started playing with me," Rodriguez said. "I started to get more comfortable and we started playing more and it was just really nice."
Even though Rodriguez has only spent time with the students since the beginning of the semester, it has changed her.
"I've learned to have a lot of patience with the kids and being in Amber's class has made me a better person," Rodriguez said. "It's made me appreciate more things and I try not to take things for granted now."