Bonding for success
Oehme's bond with uncle helps him find success in masonry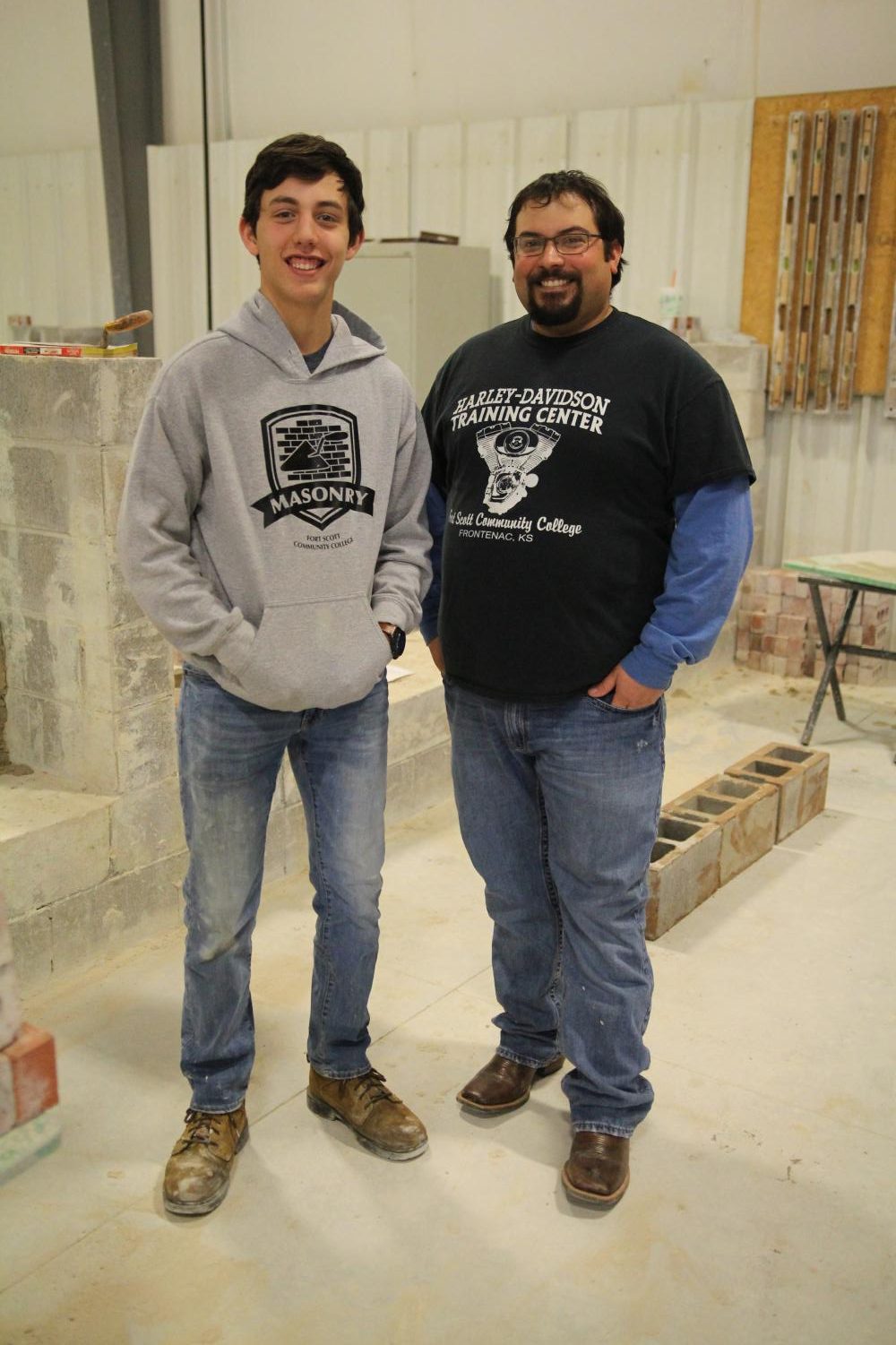 As senior Coltin Oehme lays his first layer of brick at the SkillsUSA National Masonry Competition, he thinks back to the times he spent learning masonry with his coach and uncle, Nakoma Oehme.
"[My favorite part of masonry is] just knowing that I can continue the family tradition: just trying to honor their legacy," Coltin said.
Coltin's uncle has taught Coltin the fundamentals of masonry while also teaching important life lessons. Masonry has been in Coltin's family for three to four generations and is a big part of his life.
"I have taught Coltin the basics of masonry construction from job site set up to building walls," Nakoma said. "The principles I teach by are, 'nobody will ever give you anything in life' and 'if you want something, you have to go out and get it.'"
Coltin said masonry is a valuable trade that anyone can benefit from.
"I've built a few fire pits," Coltin said. "I've put stone on a house. I've laid a butterfly garden in Schlanger Park. I've laid brick on a house before."
"I plan on building my own home."
Coltin said having an uncle as a coach has been beneficial for him.
"He has taught me everything that's it just repetition, — doing everything over and over and pinpointing all the bad things I've done so I can do them right," Coltin said.
Recently, Coltin went to compete nationally for masonry for the second time, which he said was a challenge.
"Everything had to be right," Coltin said. "They judge you on how clean everything looks afterward."
Coltin brought home gold nationally after getting second last year.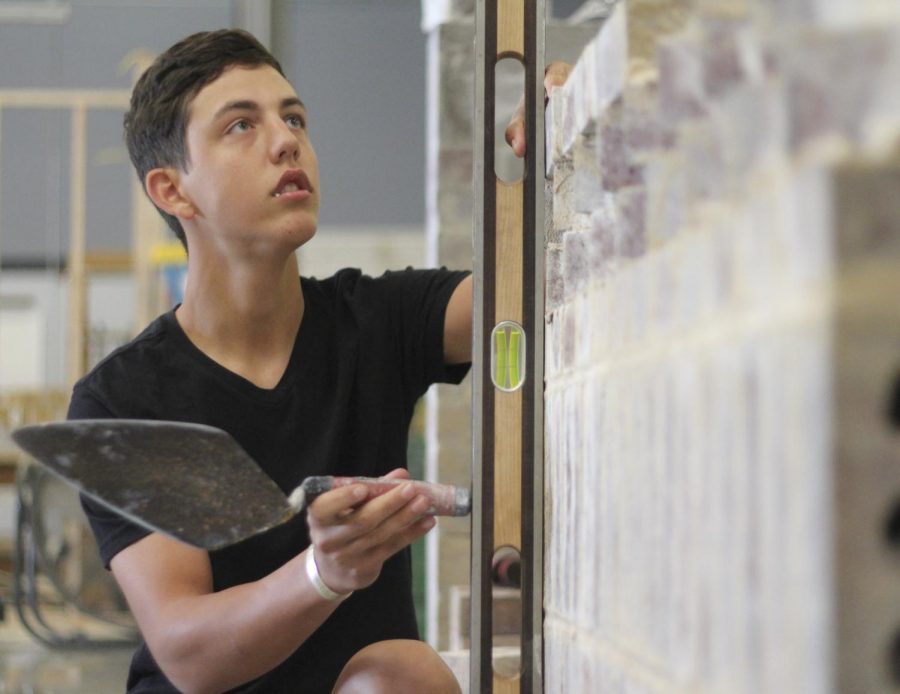 Nakoma said he was proud of Coltin.
"I knew he could do it. He just needed to find himself," Nakoma said. "He is a good apprentice bricklayer, but when you get in a condition and have hundreds of people watching your every move, it tends to weigh on one. He let that all go and built a nice project that won gold."
Coltin and Nakoma have built a special bond throughout their lives and working on masonry.
"Coltin has grown a lot over the years," Nakoma said. "He has become a fine, outstanding young man that I think will move forward quickly."
Coltin has been studying masonry for two years at FSCC and already graduated to be a mason this year.
"I've gotten a couple job offers from different masonry companies and I could work for my uncle again if I wanted to," Coltin said.
Nakoma said he ultimately hopes to see Coltin pursue the field of masonry.
"I would love for Coltin to continue the family tradition of masonry," Nakoma said. "It's a pride thing, I would love for him to get the opportunity to work with some of the bricklayers around this area that I worked with and helped mold me into a journeyman bricklayer."