Magic behind the curtain
Tech crew works behind the scenes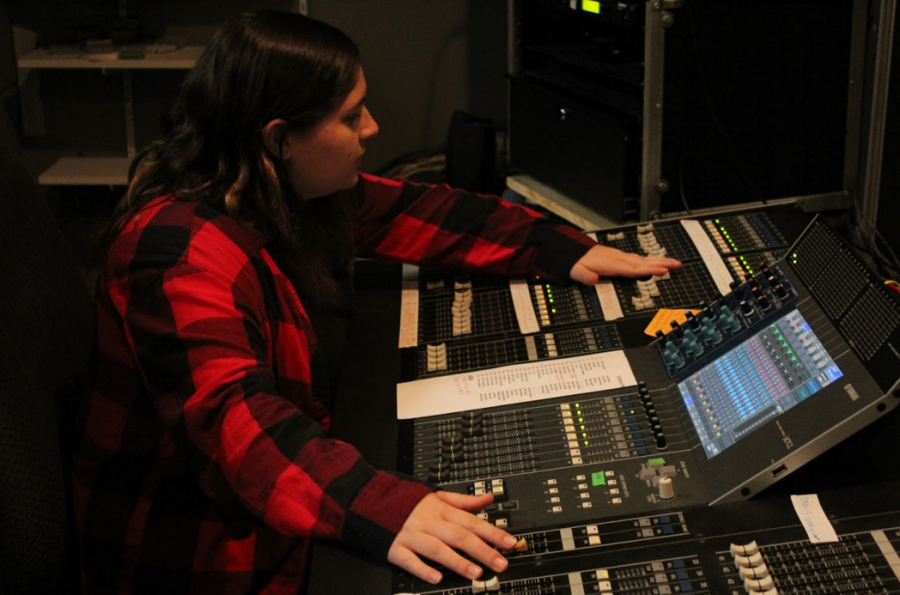 With four more theatre productions coming up this year, the tech crew has been working to make things flow behind the scenes.
Some students do not realize the actors are not the only ones making the play possible. The tech crew has been working behind the curtain to create the shows such as lighting, sound, building the set and doing hair and makeup.
"[Most people don't know] how much of a time commitment being on tech crew is," senior Miranda Madden said.
The tech crew is a versatile group, as each play requires very different preparations in the set, lighting and characters. Different plays also may take a different period of time to prepare for.
"It mainly depends on the show, some shows are a lot easier to design than others are when it comes to lighting," senior Hailey Denton said. "It can really take anywhere from three weeks to a day. It really just depends on the show and how elaborate the set is and what the director wants to do."
The tech crew puts in time and effort to make productions achievable, but it can also be a rewarding job.
"It gives me something to do, something to be a part of," senior Kylee Barnhisel said. "It's rewarding to put on a show for people, [especially] one we've worked so hard on."
"I really enjoy being able to see the final product of weeks of work come together on opening night," Denton said. "I hope this brings to attention that there is more than meets the eye the next time you go and see one of our shows."