Sophomore Lexi Ketchum demonstrates cosplay make up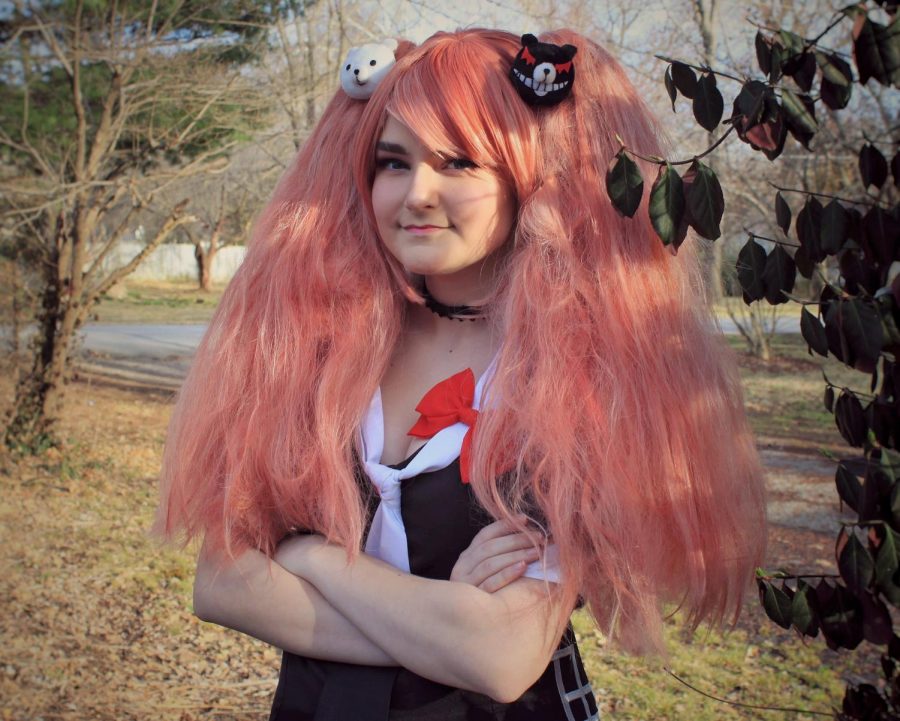 For most people, dressing up in costumes can be deemed as weird, but for sophomore Lexi Ketchum and a whole community of cosplayers, it's something to be passionate about.
Cosplaying often refers to the practice of dressing up as a character from a movie, book, or video game, typically from the Japanese genres of manga and anime.
Ketchum started getting into cosplaying when she was 14 years old after playing the video game series Danganronpa and she's had a strong passion for the hobby ever since.
"I started playing Danganronpa and one of the characters, Mikan Tsumiki, caught my eye," Ketchum said. "I saw that a lot of people on Tik Tok cosplay as her so I decided that I wanted to try it out."
From there, Ketchum purchased her first cosplay outfit and attended Comic Con on Feb. 18 with her best friend sophomore Alyssa Gibbs in Kansas City, MO. The two were able to meet new people who also love cosplay and form connections.
"It was super fun because I got to experience it with my best friend, Alyssa and I made a lot of friends," Ketchum said. "A ton of people stopped me and asked for my instagram or to take pictures. I still talk to all the friends I made there and we always meet up whenever we go to conventions now."
Since then, Ketchum's cosplaying has reached another level. She's currently in the works of creating her own costume.
"I really like gaming a lot, it's my main hobby, so I decided to mix cosplay and video gaming together," Ketchum said. "Merci is one of my favorite characters from Overwatch. I've never actually cosplayed myself before and it's been really fun to work on stuff myself."
Ever since Ketchum's love for cosplaying began, she's been sharing her passion with others on Tik Tok and now has roughly 8,740 followers.
"I'm very grateful to the people who comment and message me to tell me they love my cosplays, that I inspire them, or that they just support me in general," Ketchum said. "Honestly, getting to be a part of that inspired me to keep posting on Tik Tok so that I could reach out to people and make new friends."
While Ketchum has received a lot of positivity, there have been negative responses as well. However, her and Gibbs haven't let it stop them from doing what they're passionate about.
"There will always be people who disagree with what you do, but since we enjoy it so much, we never let it get to us," Gibbs said. "Dressing as our favorite characters, meeting new people and celebrities are some of my favorite memories with Lexi."
According to Ketchum, cosplaying allows her to socialize with others easier.
"Cosplay means being myself by pretending to be someone else," Ketchum said. "A lot of people don't understand or are fond of it but it brings me out of my shell so I can talk to people and be myself around them."
About the Contributor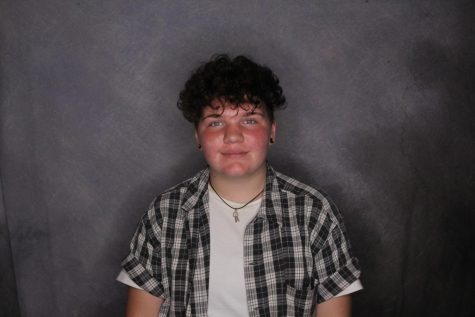 Lane Phifer, Multimedia Editor
This is junior Lane Phifer's second year of being apart of the Booster Redux staff, along with his first year of being Multimedia editor. His roles of...