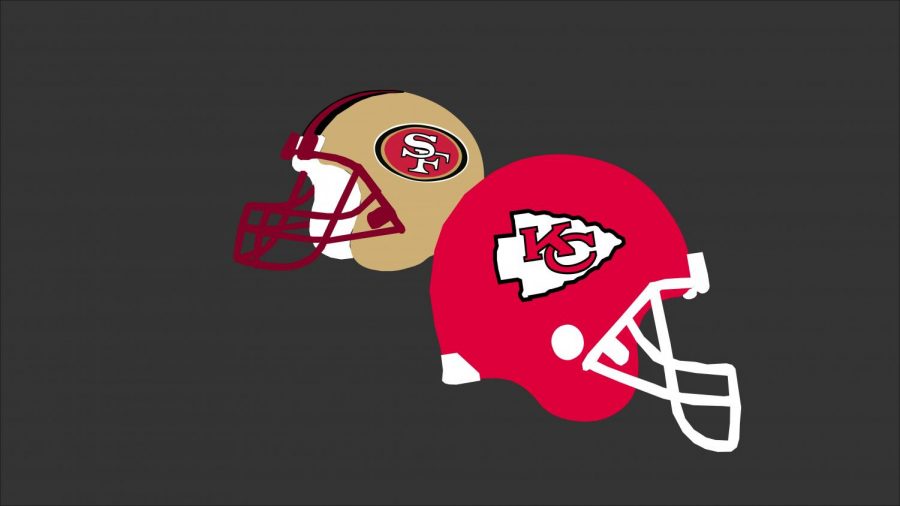 Kelce Vs. Kittle
As the 2020-2021 NFL season comes to a close, debates surrounding certain players begin to heat back up through the offseason. Throughout the past three years, an often heated debate has arisen among NFL fans, "who is the best Tight End in the league?". If you ask an NFL fan who they think the best tight end is, most certainly they would say either George Kittle or Travis Kelce.
For non-NFL fans, the tight end position is defined by Merriam-Webster as "an offensive football end who lines up close to the tackle and can act as a lineman or receiver". This basically means that a tight end can block, like a lineman, or catch passes, like a wide-receiver.
Simply put, Travis Kelce of the Kansas City Chiefs and George Kittle of the San Francisco 49ers dominate the tight end position. Since the 2018 season, they have gone back-and-forth in numerous ways and have broken each other's records. However, I believe it is blatantly obvious that Kelce is the better tight end. 
Let's go back to where this debate started.
Kittle was drafted in the 5th round of the 2017 NFL draft by the San Francisco 49ers. After having a somewhat limited role his rookie season, Kittle turned around by having a monster sophomore season. He ended up breaking Kelce's record for receiving yards from a tight end with 1,377 yards. That same season, Kelce was right behind Kittle with 1,336 yards. 
From 2018 onward, NFL fans have fought it out in Instagram comment sections, Twitter threads, and at the lunch table about who they think the better tight end is. 
As far as the 2020-2021 regular season went, Kelce dominated Kittle. Kelce ended up breaking Kittle's record for single season tight end receiving yards with 1,416. However, It is worth noting that Kittle missed 8 games due to a fractured cuboid in his foot. 
This is where I will introduce my main argument in saying Kelce is superior. In the NFL, it does not matter how good you are if you cannot stay healthy, and even in Kittle's 4 years in the league, he has already struggled with injuries. Kittle has missed 11 games since 2017, while Kelce has only missed 2 games since 2014. Whether you think it was just bad luck or the possibility that Kittle is made of glass, Kelce is undoubtedly more durable.
Secondly, Kelce is possibly the best receiving tight end of all time. From 2016 on, Kelce has compiled five 1,000 yard receiving seasons in a row. He holds the Chiefs single season catch record with 105 receptions. Not to mention, Kelce has scored more than double Kittle's total touchdowns since 2018 with 26 versus Kittle's 12. Kittle's only statistical advantage in the receiving category is a higher yards-per-reception.
Now at this point, you may be wondering "who actually thinks Kittle is better with Kelce's statistical advantages?". Well, Kittle fanboys would love to point out that Kittle is a far superior blocker and Kelce struggles to block. While Kittle may be a better blocker, Kelce is certainly a good blocker. Pro Football Focus (PFF) graded Kelce's run blocking a 78.4 in 2020, which is a desirable score. 
At the end of the day I believe that Kelce's superiority as a receiver makes him better than Kittle, even if Kittle is a better blocker.
Even though I am thoroughly convinced that Kelce is the better football player, I am excited to watch these two battle it out over the next decade.