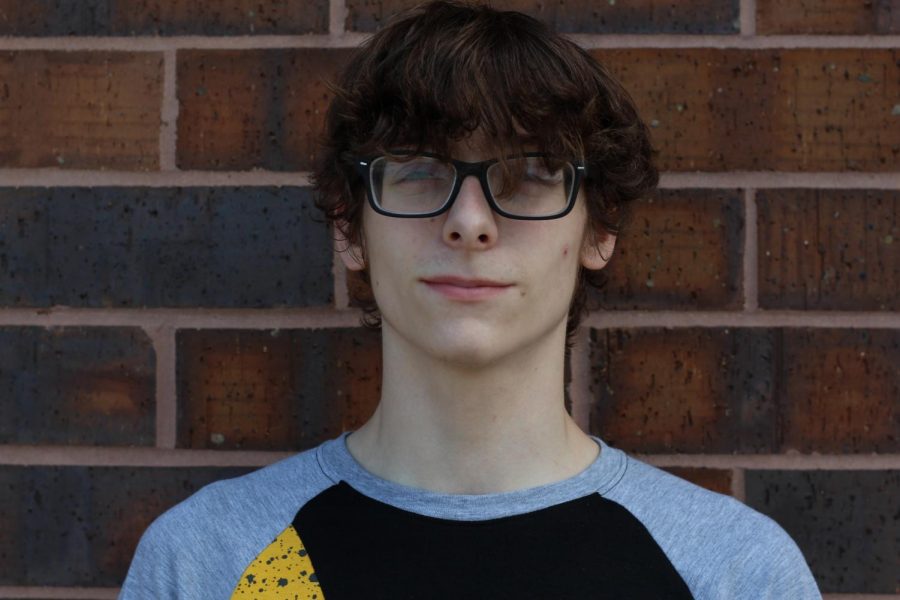 Hannah Gray
Junior Dominic Hyatt finds it difficult to balance his job, school life and home life. Dealing with his home life and school work while working up to 50 hours a week fills his schedule.
According to Hyatt, after he turned 16, he immediately went out and looked for a job hoping to fill the holes in his home life.
"With my home life, I didn't know if I was going to be safe. I didn't have [a] home really. My life was very unstable," Hyatt said. "There wasn't much food and I didn't have clothing. I wore the same clothes every day of every week. I felt like a job would help me with that and I would have food and I could get clothing."
After some searching, Hyatt settled in at McDonald's as a presenter in the drive-thru. Not long after, he was offered a spot in management training this summer.
"My manager asked me if I wanted to become a manager and I told him that I would love to. That summer he was going to start me in management training," Hyatt said. "He told me I didn't have a choice and that I was the perfect fit for it. So with everything going on in my life that was the happiest I had been in a fat minute."
Hyatt then realized he would have to rearrange the priority of his activities.
"I used to do color guard for band my sophomore year and when I found out that I was going to do the management training I realized that I wasn't going to have time to pick that up because I would be running shifts," Hyatt said.
Although Hyatt knows the downsides, he says this is the best thing for his future.
"On a resume going anywhere, it will feel really good because this is my first job and I've been here not even a year but I'm getting thrown into management training. If any high employer sees that, they know that I can be something," Hyatt said. "I absolutely feel like I am better off since I have gotten my job."
Between school and work, Hyatt said he has to learn how to balance his time-consuming job and his education.
"I really try to focus on getting stuff done for school at school. I've never brought home a whole lot of homework because I work to get it done at school," Hyatt said. "Getting a job shows that the world isn't all rainbows and butterflies. You have to work for everything you ever want in life. The more you input the better output."
Hyatt knows this is a big accomplishment, but admits that he isn't satisfied with himself yet.
"Throughout my entire life I have had a wide range of problems and I feel like this is my escape route and that this is my way out," Hyatt said. "I just have to keep working and working and I know I will get there. I know I can get somewhere in life."