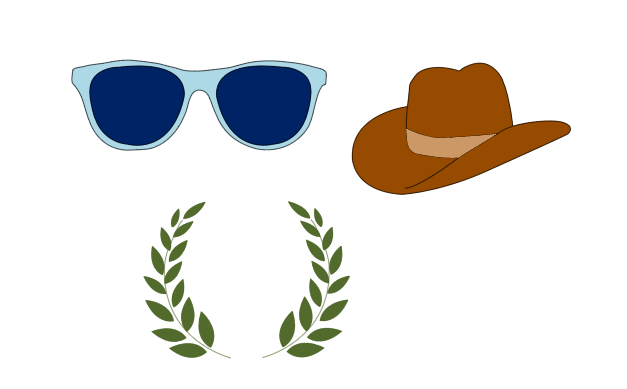 Mattie Vacca
On Feb. 3 through 7, students participated in a school- wide spirit week for the homecoming basketball game.
This year for spirit week, there was a new twist on things: an overall theme. Before, spirit week was comprised of random days, but this year Student Council member, Rachael White decided to mix things up and add an overall theme: Lettuce Celebrate.
"I really like having an overall theme because I think it's really cute," White said. "I actually found the idea on pinterest and really liked it. [Plus] it really gets the student body involved and shows some school spirit."
Each day was a different salad dressing. Monday was Balsamic Vinaigrette, which urged students to dress preppy. On Tuesday, it was Thousand Island; this was the day that students got to bring out all of their tropical clothing for "a day at the beach." Following this was Ranch Dressing on Wednesday, in which people participated by getting decked out in their southern gear. Thursday was scheduled to be Caesar Dressing where students dressed up in their greek outfits. To conclude the week, we celebrated House Dressing day, where each class dressed in their class colors.
Since most of the spirit week days this year were new, it was a little harder for some students to participate.
"I feel like [the participation levels] were definitely lower just because the themes we picked were harder so we didn't have the most participants." White said.
While participation rates seemed to be lower because of the difficult themes, sophomore Beth Blessent enjoyed the spirit days.
"I loved all the days but my favorite day was probably country day. This is because it's how I normally dress but it is the side of myself that I don't show at school," Blessent said. "It's more of my private life so I got to embrace my real life and bring it into my school life."