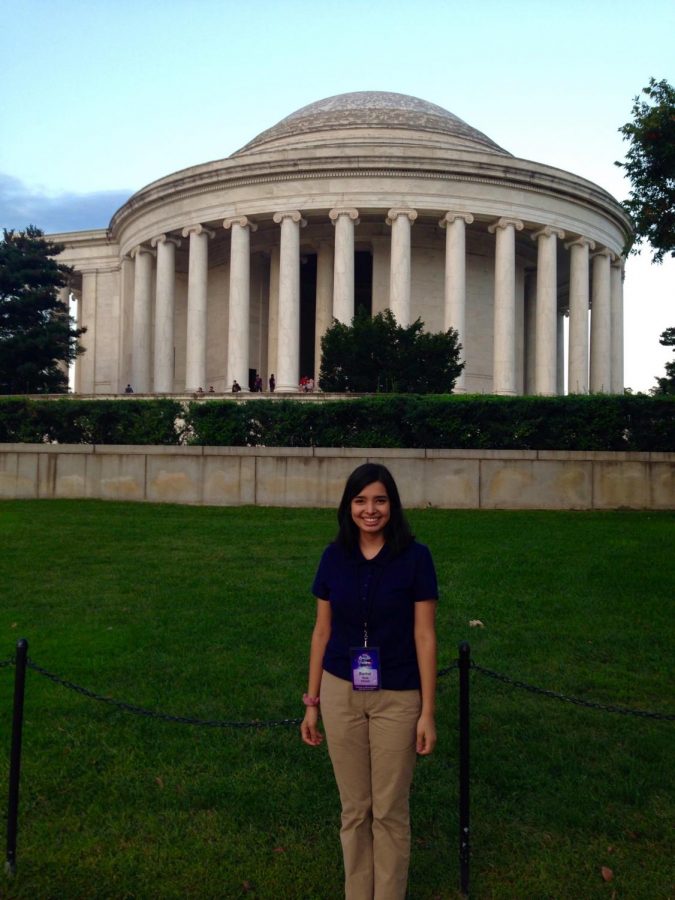 Contributed Photo
From Sept. 16-19, representatives of Health Occupations Students of America (HOSA) met at the Hilton Alexandria Mark Center in Washington D.C for the 11th Annual Washington Leadership Academy.
Junior and Kansas HOSA president Rachel Ruiz attended the conference as a part of Kansas's officer team. Ruiz applied for a chance to be a state officer at last year's annual spring conference. She was then chosen by the state advisor to be president.
"It was a really long process. I had to fill out a lot of paperwork, take a quiz and give a speech [at the spring conference]," Ruiz said. "Then I was elected to be a state officer, I had to do a conference call with the state advisor and then they chose me to be president."
This year's conference in D.C. theme was emotional intelligence. Ruiz and the other officers received new health science curriculum to take back to their states. As the state president, Ruiz is responsible for attending the national conference and bringing the information to her state office team.
"We got to work in little group activities to help our leadership quality skills," Ruiz said. "The next day we had sessions where we would learn about leadership and how to be a better leader. We would do teamwork activities to help us with that."
Ruiz is in charge of putting together the State Conference and competition. According to HOSA advisor Stuart Perez, she is also responsible for planning activities, coordinating speakers and finding judges for the conference.
"Rachel benefits PHS by putting our HOSA chapter in the spotlight," Perez said. "She also has first-hand knowledge of what is going on at the state level and is able to relay that information back to our chapter."
Ruiz said she looked into medical schools and learned more about medical career options.
"I want to be some kind of surgeon in the future, so the medical field is something I want to do," Rachel said. I'm really passionate about [it] and I've always had the passion, so that's why I do HOSA."