"Beerbongs & Bentleys:" Album Review
Post Malone's second album, which is spending another week on Billboard's Top 200 Chart, has met Sullivan's expectations.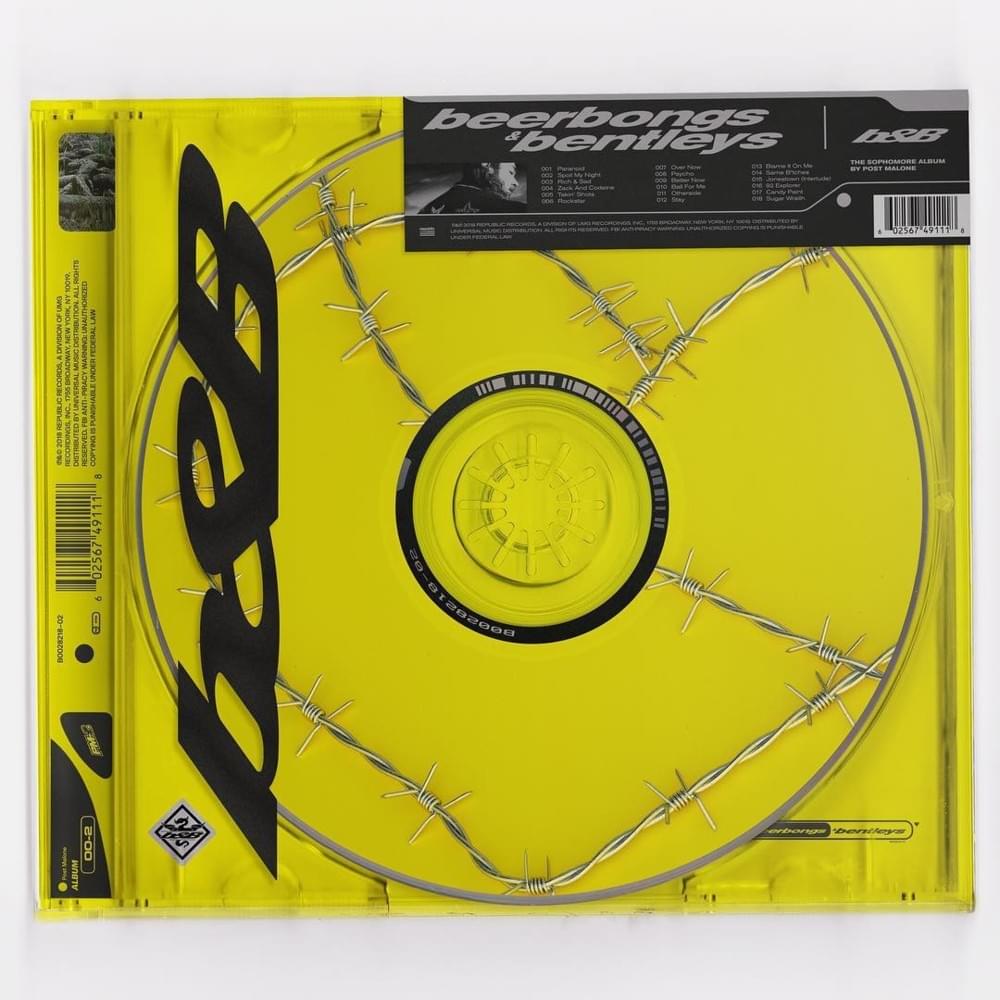 Post Malone's sophomore album, Beerbongs & Bentleys, was released on April 27 coming off an incredible first album Stoney.
This 18 song masterpiece was met with critical acclaim after Post's success from White Iverson, his debut single and song that put his name on the map. A few popular singles later, "Too Young," "Go Flex," "Deja Vu" and "Congratulations" gave the album extreme firepower to complement the other tracks. Stoney peaked at four on the Billboard Top 200 in October of 2017.
I have been patiently awaiting the release of this album, as rumors of Beerbongs and Bentleys have existed since late November.
The first single, "Rockstar," featuring fellow rapper 21 Savage dropped September 15, 2017. "Candy Paint" and "Psycho" featuring Ty Dollasign for the album's two following singles and both found wild successes.
The album also features 18 tracks, all of which I enjoyed to the fulling extent. "Paranoid" is the leadoff song on Beerbongs and Bentleys and speaks on Post's fears and deep insecurities. I will never forget the chills I received after listening to the track.
"Rich and Sad" also discusses his loneliness and lack of love even after finding wealth. "Overnow" is a drum-heavy diss on Post's ex that features Motley Crue drummer Tommy Lee: a rock star in his own sense. This intense track explains his lack of sympathy now that he is over his relationship and basically flexes what he now possesses.
Of all the songs on Beerbongs and Bentleys that I found to be fantastic in their own unique way, one song rang out and spoke clearly to me: "Stay." It's Post Malone's lone acoustic track on the album, following suit of "Filling Whitney" on Stoney. The 3:24 to treat the ears left me longing for more songs of the same nature.
Its melancholy tone reflects other tracks on the album but is presented very differently. I found this song to be my favorite of the album and would highly recommend it to new listeners of Post.
This album met the astronomical expectations I placed on it prior to its release.
I thoroughly enjoyed each song and was thrilled to have the opportunity to see him live in concert. Beerbongs and Bentleys gave me tunes I will be listening to until his next work is released.